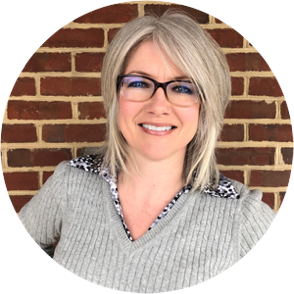 Missy Turner
VP of Performance Management & Human Resources
About Missy Turner
VP of Performance Management & Human Resources
As VP of Performance Management and Human Resources, Missy is responsible for:
Human Resources

Recruitment

Coordinate professional development for all staff and doctors

Benefits Administration
About Missy
Missy Turner, is our VP of Performance Management and Human Resources.  Missy joined the Tuck Chiropractic team in 2012, and is based out of our Administrative Offices in Blacksburg, VA. She has helped to develop a more effective company structure, improve the recruitment and onboarding process, further define the company's culture, and also worked with the leadership team to create and develop an employee performance program.
Missy is a lifelong resident of the New River Valley area and graduated from Radford University in 1995 with a BBA in Organizational Management, and minor in Psychology.  She has been working in the area of recruitment, management, and human resources for more than 20 years, previously working for a physician- managed weight loss clinic, and as a general manager for a highly successful employment service.  Missy's passion is to bring her experience and knowledge of people to the Tuck Chiropractic Clinic system.