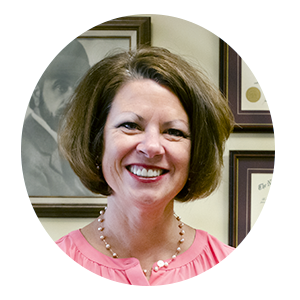 Dr. Jennifer Rathmann
Doctor of Chiropractic at Tuck Clinic in Dr. Jennifer Rathmann, VA
About Dr. Jennifer Rathmann
As VP Of Clinical Excellence, Dr. Rathmann is responsible for:
Clinical Quality

Clinical care development for doctors within the following areas:

Guidelines and standards compliance

Documentation

Coding & Billing

Outcome Measures Reporting (PROM)

Coordinator for all intra-professional collaborative activities for clinical quality and improvement
About Jennifer
Originally from Buffalo, New York, Dr. Rathmann completed her undergraduate degree at State University of New York at Fredonia. She graduated from the National College of Chiropractic in Chicago, Illinois with a Doctor of Chiropractic degree. Dr. Rathmann joined Tuck Chiropractic Clinic in 1999 and is currently a Senior Partner. She treats all patients including those with low back pain, neck pain, and headaches. She is also fully qualified to perform acupuncture. Dr. Rathmann serves as Clinical Operations Manager for Tuck Chiropractic Clinic to ensure continuous quality improvement with clinic staff members.
Over the years, Dr. Rathmann has established a strong connection with the New River Valley community. Dr. Rathmann demonstrates our mission and vision to give back to our community and make a significant, positive impact on as many people as we can. She gives of her time to these organizations:
Very active member of the Montgomery County Chamber of Commerce
Member of Downtown Blacksburg Inc.
Membership Chair for the American Business Women's Association and serve on its Leadership Board
Board Member of the Valley Interfaith Child Care Center
Active member of the Blacksburg Sports Club
Member and Treasurer of the Virginia Chiropractic PAC
Dr. Rathmann has also been a member of Rotary, a Board member for the American Red Cross, and a volunteer for the United Way
Dr. Rathmann was honored with the Blacksburg Police Citizen of the Year Award and the Best Bedside Manner Award in 2010. She was the featured Young Professional in the New River Valley magazine. Dr. Rathmann recently received the Woman of the Year Award from the NRV Express Chapter of the American Business Women's Association
Dr. Rathmann loves to have fun! She has portrayed Mrs. Claus on the Tuck Chiropractic Clinic Christmas parade float and the Statue of Liberty on the 4th of July parade float. In 2012, she participated in the Polar Plunge for Special Olympics and braved the water of the icy New River.  Dr. Rathmann is married to Eric Johnsen, a local State Farm Insurance agent. They have two sons. Her hobbies include hiking and working in her gardens.
Dr. Rathmann sees patients at our office in Blacksburg.
State University of New York at Fredonia

Doctorate of Chiropractic - National College of Chiropractic
Monday
8:15am-12:00pm & 2:00pm-6:00pm
Tuesday
8:15am-12:00pm & 2:00pm-6:00pm
Wednesday
8:15am-12:00pm & 2:00pm-6:00pm
Thursday
8:15am-12:00pm & 2:00pm-6:00pm
Other Doctors at This Location
Dr. Brian Morris along with his wife, Dr. Jessica Morris, found their way to the New River Valley in 2021 from Minnesota.…