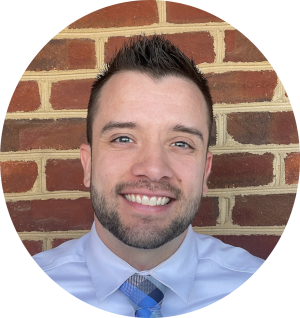 Dr. Justin Ginnings
Doctor of Chiropractic at Tuck Clinic in Dr. Justin Ginnings, VA
About Dr. Justin Ginnings
Dr. Ginnings was born in Knoxville, Tennessee and moved to Salem, Virginia where he grew up for most of his life. He has always been very active and ran track and field starting when he was in middle school and continued running through college. His passion for living a healthy life style, and helping others to do the same, has always been his dream. Dr. Ginnings graduated from Roanoke College with a bachelors degree in Health and Exercise Science, and continued his education by becoming a Doctor of Chiropractic when he graduated from Sherman College in South Carolina.
Dr. Ginnings believes that the body has the ability to heal itself under the proper conditions. Nerves innervate all parts of the body. Therefore, nerves are responsible for all of the sensations that we may feel such as pain, the ability to balance, the sense of touch, the feeling of hot or cold, as well as proper organ function. When the spine is out of alignment it can interfere with these neural pathways and cause many issues. Chiropractic adjustments allow for people to live fuller, happier lives with a proper functioning nervous system.
Dr. Ginnings's mission is to educate and motivate his patients so they can continue their healing journey inside and outside of the clinic.