Dr. Brian Morris
Doctor of Chiropractic at Tuck Clinic in Blacksburg, VA
Dr. Brian Morris along with his wife, Dr. Jessica Morris, found their way to the New River Valley in
2021 from Minnesota. Following their retirements from the United States Air Force, both graduated
from Northwestern Health Sciences University (NWHSU) in Bloomington, MN each with their Doctor
of Chiropractic degrees. While studying at NWHSU, both were active members of the national
Student American Chiropractic Association, each serving on the executive board of their campus
chapter. This led to meeting Dr. Ray Tuck at a national conference in Washington DC and eventually
to Tuck Chiropractic with Dr. Brian in the Blacksburg clinic and Dr. Jessica in the Christiansburg clinic.
Dr. Brian's personal chiropractic journey began initially as a patient of chiropractic being treated for
injuries accrued as a Veteran and athlete. He was inspired and mentored by his Chiropractor
throughout his recovery and enrollment at NWHSU. While simultaneously working on the Bachelor
of Human Biology and Doctor of Chiropractic degrees, Dr. Brian actively led the campus Veterans
Club and Activator Adjusting Methods Club. Additionally, he worked in the Force Sensing Lab that
utilizes one of five force sensing chiropractic adjusting tables in the country to demonstrate, educate
and train chiropractors how to control and master variable adjusting forces to meet the needs of
patients.
As a student, Dr. Brian was selected to intern at the Fargo, North Dakota VA Medical Center within
the Whole Health Department. Here he worked alongside the department Chiropractors,
Acupuncturist, Medical Massage Therapist, and Life Coach. He participated in weekly rotations with
the Radiologists, Neurologist, Doctor of Osteopath, General Practitioner, and Emergency Department
Chief Nurse. As Veteran himself, he felt honored to interacted with and treat Veteran patients from
each military branch who had served in all contingencies since the Korean War.
Before Dr. Brian found chiropractic, he served in the Air Force as an aircraft avionics specialist
assigned to the B-2 Stealth Bomber, RC-135 Rivet Joint, and C-130 Hercules. He deployed five times
in support of the global war on terrorism. In addition to aircraft maintenance, he was selected to
hold the key positions of Signature Diagnostics Inspector of stealth technology, Quality Assurance
Chief Inspector and C-130 aircrew Flight Engineer before retiring in 2020.
As an athlete, he ran to first place overall in three marathons and one half-marathon before going on
to complete the 2009 Ironman Austria triathlon. In 2010, he become a certified CrossFit Level-1
Training Coach then opened his CrossFit Epoch gym in 2011. During the span of his 6-year coaching
career, he judged many fitness competitions including CrossFit Games Regionals, The Granite Games
and Freeze Fest events. He earned other certificates of training in CrossFit Kids, CrossFit Power
Lifting and POSE Method of Running.
Dr. Brian is an active member of the American Chiropractic Association and Unified Virginia
Chiropractic Association. He also actively participates in the Montgomery County Chamber of
Commerce, Blacksburg Rotary Club, Downtown Blacksburg Inc., and Blacksburg Sports Club.
Dr. Brian brings his experiences as a Doctor, a Coach, a Veteran, and an accomplished athlete to our
Blacksburg location alongside Dr. Jennifer Rathmann. Schedule an appointment today!
Associate of Applied Science - Community College of the Air Force

Bachelor of Human Biology - Northwestern Health Sciences University

Doctor of Chiropractic - Northwestern Health Sciences University
Monday
8:15am-12:00pm & 2:00pm-6:00pm
Tuesday
8:15am-12:00pm & 2:00pm-6:00pm
Wednesday
8:15am-12:00pm & 2:00pm-6:00pm
Thursday
8:15am-12:00pm & 2:00pm-6:00pm
Other Doctors at This Location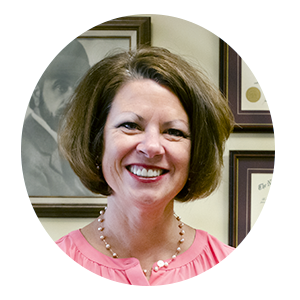 As VP Of Clinical Excellence, Dr. Rathmann is responsible for: Clinical Quality Clinical care development for doctors within the following areas: Guidelines and…