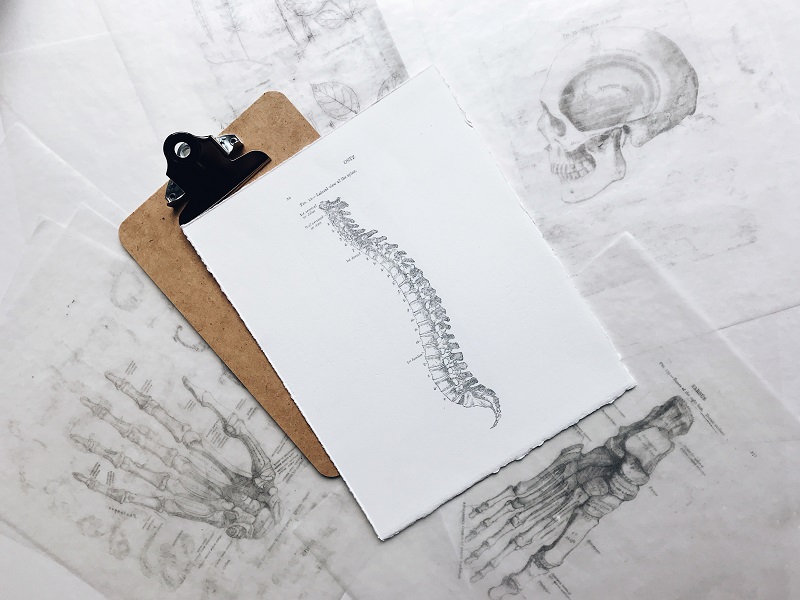 One of the best aspects of chiropractic care is the variety of approaches chiropractors can utilize to treat your condition and improve your overall quality of life. The goal of chiropractic care is to use the manipulation of the musculoskeletal system, primarily the spine, to improve function, reduce pain and inflammation, and help your body to function at its best.
For some patients, chiropractors may choose to use their hands to manually deliver treatment, while other cases may require specialized tools and equipment for the desired results and are known as instrument-assisted adjustments. One of the most common instrument-assisted adjustment techniques is the Activator method.
What is the Activator Method?
The Activator method is a form of instrument-assisted spinal and joint manipulation, where a chiropractor uses a small hand-held device known as an Activator Adjustment Instrument, or more simply, an Activator.
This device works as an extension of the chiropractor's hands to provide a gentle force without needing to twist and turn the patient's body to correct misalignments. The nature of the device allows for precise adjustment, even to small localized areas. This method is commonly used to treat back pain, neck pain, chronic headaches, inflammation of joints, and spinal disc conditions.
This method is ideal for those who require gentler methods of manipulation such as those who are pregnant, have arthritis, or may be more hesitant to try traditional forms of manual manipulation.
It can be used as an alternative to traditional manipulation or in conjunction with other treatment options.
How does the activator method work?
Prior to the treatment, a physical evaluation is conducted often including reflex testing and possibly leg length testing to identify specific dysfunctions within the spine.
During treatment, the patient can lie down comfortably on an adjustment table and each area of the spine will be worked on individually with the Activator instrument.
The Activator, as mentioned previously, is a hand-held device that can be spring-loaded or electronic and is designed to mimic the effects of hand spinal manipulation. Using high-velocity low amplitude thrust, this instrument can gently realign your spine, relieve pressure from spinal nerves, and eliminate strain on nearby muscles.
The targeted area is gently tapped by the device with a small amount of pressure, followed by a single quick thrust. Due to the Activator's speed, the muscles treated are less likely to tense making the patient more receptive to treatment. Following treatment, the patient is often re-evaluated to look for signs of correction. A typical treatment plan consists of a series of visits with routine evaluations.
There is no twisting or repositioning required during treatment making this technique preferable to other forms of manual manipulation.
What are the benefits of the Activator method?
By correcting spinal subluxations, or misalignments, the Activator method can provide the following benefits:
Restore proper function, motion, and sensation to the affected area
Reduce inflammation and stiffness in joints
Alleviate pain
Remove nerve blockages
Compared to other forms of manipulation, the Activator method can also provide localized treatment to specific areas of the body.
We understand that there is no one-size-fits-all approach that can address your needs and conditions and we will work with you to determine which treatment option is the right one for you. For more information on the Activator method or to schedule an appointment, please contact Tuck Chiropractic Clinic today.
Dr. DJ McAninch makes his way down to Blacksburg, Virginia from a town on the Erie canal called Lockport.  It is a suburb of Buffalo, known as "the city of good neighbors". Growing up he developed a love for athletics, getting involved in baseball, hockey and football at a young age.  Dr. DJ earned the highest rank in scouting, the Eagle Scout award, so when he gets a chance you can find him hiking or camping out in the woods in Montgomery County.
Joining the diving team in grade school led to a division I collegiate career at the University at Buffalo where Dr. DJ won a Mid-American Conference championship with the Men's Swimming and Diving team.  Needless to say, he learned a lot about body mechanics.  His first experience with Chiropractic came after landing awkwardly with a dive at practice one day and had some sharp pains in his back that would not resolve.  After a week of this pain a friend on the team recommended Chiropractic.  Following his first adjustment, his pain had significantly improved and before long, he was getting adjusted on a regular basis. Chiropractic had gotten him back to doing what he loved, and he wanted to give back.  He graduated from UB in 2015 and started at New York Chiropractic College that fall.
While earning his doctorate of Chiropractic, Dr. DJ discovered the amazing world of Chinese medicine and the variety of conditions that it can treat.  He has treated patients for headaches, sleep disturbances, stress/anxiety, digestion and so much more and they have improved significantly with acupuncture treatments. While enrolled in the Fingerlakes School of Acupuncture and Oriental Medicine he developed skills in acupuncture, Tuina/Chinese medical massage, Qi gong/Chinese therapeutic movements, and fire cupping. He graduated with a Masters degree in acupuncture in the summer of 2020.
Dr. McAninch has a passion for helping people first and foremost.  He uses a combination of Chiropractic and Acupuncture to get people back to doing what they love!  He is so excited to share this with the people of southwest Virginia and patients that choose Tuck Clinic in Blacksburg, VA!
Dr. McAninch sees patients in our Blacksburg location.
Doctorate of Chiropractic – New York Chiropractic College

Master of Science: Acupuncture – Fingerlakes School of Acupuncture and Oriental Medicine

Bachelor of Science: Health and Human Services – University at Buffalo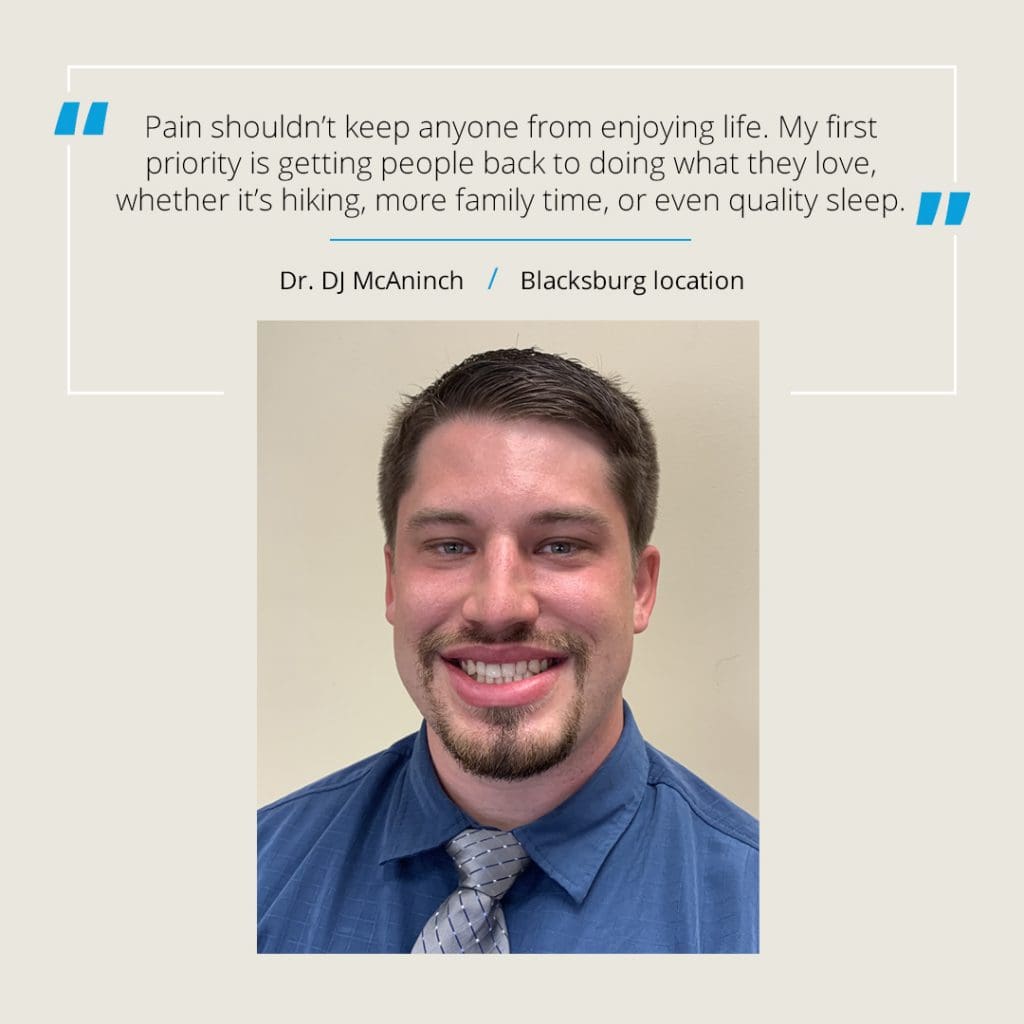 High and Low Impact Activities Everyone Can Do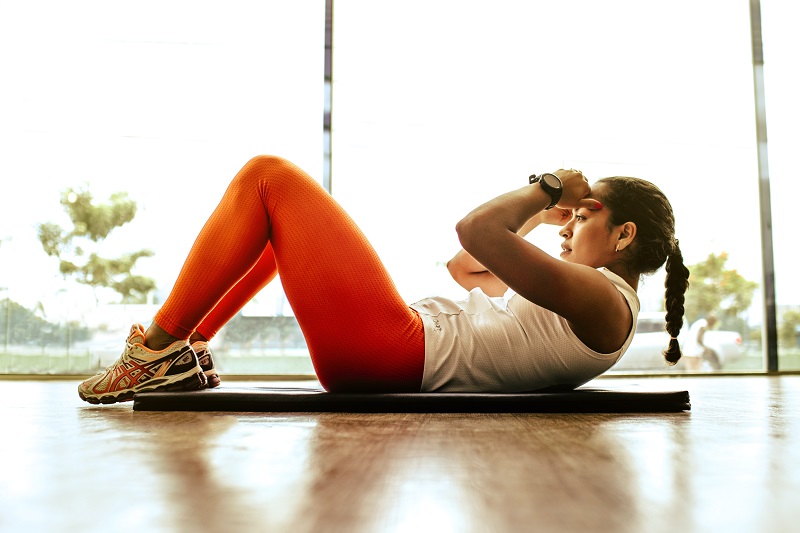 Many of us know staying active is vital to living a healthy lifestyle. Regular exercise is proven to reduce stress levels, improve sleep quality, boost your immune system, and prevent weight gain.
As we continue to cope with the coronavirus pandemic, you may be finding it difficult to exercise or maintain your exercise routine. However, exercise is more important than ever during these stressful times. We've provided some high and low impact activities as well as a few tips to help you get your body moving while following the CDC guidelines.
High Impact Activities
High impact activities are exercises that often require both feet to come off the ground while working out. These activities are called high impact because once your body leaves the ground, gravity forces you back down. This causes your feet to hit the ground with pressure often similar to carrying twice your bodyweight.
Some of the benefits of high impact exercises include an increased heart rate, improved bone density and cardiovascular strength, better balance and stability, and increased stamina.
High impact activities may not be ideal for those who have pre-existing injuries, have joint conditions, or have excess weight. This doesn't mean that people with these conditions should not do high impact activities, but that they should be added into exercise routines in moderation. Incorporating a few high impact activities into a low impact routine is a great starting point that will help strengthen your body and burn calories. Some high impact workouts include:
Burpees
Jogging
Jumping Jacks
Jumping Lunges
Jumping Rope
Plyojacks
Running
Sprinting
Squat Jumps
Low Impact Activities
Low impact activities are exercises that often keep at least one foot on the ground while you are working out. Your joints absorb far less of an impact during these workouts making them ideal for those with pre-existing injuries, chronic inflammatory conditions, or beginners.
Don't be fooled by the term "low-impact." You can still achieve an excellent workout with low impact activities, but you may have to work a little harder. Some low impact exercises include:
Bicycling
Exercises on Elliptical Machines
Hiking
Pilates
Rowing
Strength Training
Swimming
Walking
Weightlifting
Yoga
By adding a mixture of low and high impact activities to your workout routine, you will be able to strengthen various muscle groups and provide your joints with rest when needed. There is no one-size-fits-all approach when it comes to exercising, so it may take time to find the right combination of activities that work for you. Remember, the key is to sit less and move more so that you can live a healthy life.
Tips for Exercising During The Pandemic
Right now, it can be tempting to skip your workouts or feel unmotivated due to closures of gyms and fitness centers. However, there are a lot of great resources and activities for you to utilize during these times.
Get outside if you can while practicing social distancing. Go for a walk, run, bike ride, or hike on a nearby trail and get some much-need fresh air and sunshine. It will not only get your blood pumping but also benefit your mental health.
For those who are missing the atmosphere of the gym, consider taking advantage of virtual classes or looking up some online exercise routines to regain the community feel and keep you motivated.
Though it is recommended that adults get at least 35-60 minutes of exercise a day, that doesn't mean it has to be all at once. Consider breaking up your workouts so that you can fit them into your schedule better. Remember to follow a routine to maintain a sense of normalcy and listen to your body.
For more information on how to stay active and the benefits of regular exercise, contact Tuck Clinic today.
Of all the different ways to get into Chiropractic, it was a bit of a happy accident for Dr. Phillip Brown. His brother has Cerebral Palsy, so he developed a joy in helping his parents care for him. He initially studied genetic research in school, with the hopes of indirectly helping others with Cerebral Palsy. However, over time he realized that he wanted to help people in a more direct, personal way. He also didn't particularly care for the research papers!
​
He reached a turning point after his father came to his school to see him. They discussed Dr. Brown's future, spitballing ideas and thinking of the different possible paths he could take. But one field in particular stood out: Chiropractic.
He had heard of chiropractors before, but like many people, he didn't know what they were nor had he even been to see one.
​
After some research though, Dr. Brown discovered that Chiropractic spoke to him in an impactful way.
​
In Dr. Brown's words, he feels that "It's unrealistic to think that we in healthcare can heal the body, but often we can eliminate the problems that are inhibiting our body from healing itself." This idea is what Chiropractic is built upon. Within a matter of months, he enrolled in chiropractic school, shadowed a chiropractor, and got his first adjustment! Ever since, he has never had a second thought about what to do with his life and career.
In practicing Chiropractic, Dr. Brown has developed a love for his community and the people he works alongside. The warm welcome he received from the Tuck Chiropractic family was significant to him, "Even in the first two weeks of me being here, everybody was kind, generous, and friendly. I have never been so welcomed to a community as I have been in the Salem-Roanoke area so much so that it already feels like home."
Outside of the office, some may call Dr. Brown a nerdy nature lover. He enjoys video games and epic games of Dungeons & Dragons, but also enjoys getting out in nature, hiking and kayaking. He also has a goal of jogging and exercising more frequently, so that he can enjoy the beauty of Salem and the Roanoke Valley as much as possible.
More than anything, Dr. Brown's goal as a part of the Tuck Chiropractic family is to become more entrenched in the community, serving others, and creating a fun and inviting atmosphere where people are receiving the very best care and feel like family.
Dr. Brown practices at our Salem-Roanoke location.
Sleep Better with Chiropractic Care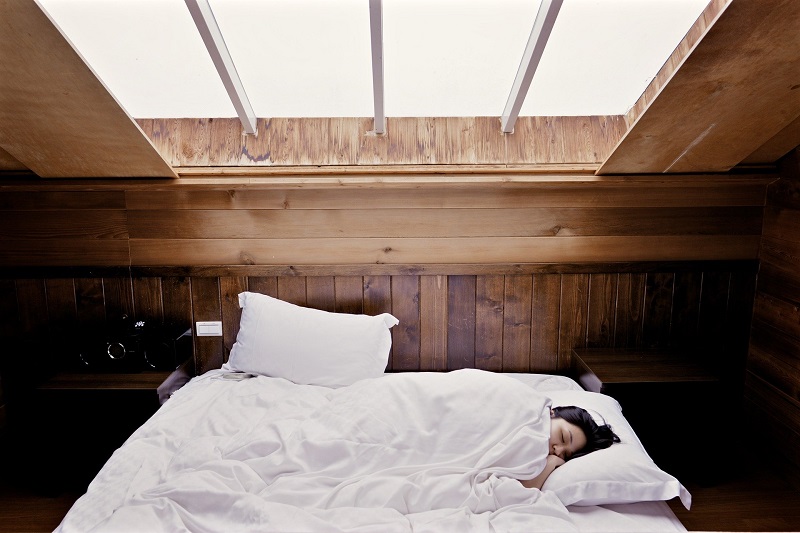 Getting enough sleep at night is vital to helping us make it through the next day. As you sleep, your body uses the time to rejuvenate itself, allowing you to feel well-rested in the morning. Having trouble sleeping is one of the most common complaints in adults. As a society, we get far less sleep than we need. This can result in excessive fatigue, poor concentration, and other negative side effects. Though you may not look to a chiropractor for sleep improvement, many patients report immediate sleep improvement after just a single adjustment. What's even better is that sleep quality tends to improve even more with subsequent treatments.
Benefits of Quality Sleep
People aren't commonly educated about the benefits and importance of quality sleep. Sleep can have a major impact on your health and overall quality of life as it is instrumental in maintaining a healthy immune system. During our deepest periods of sleep, our body is repaired and rejuvenated. Getting a consistent good night's rest can lead to a decrease in depression and anxiety, reduction of chronic inflammation, and lower stress levels as well as lowering the risk for heart disease and other illnesses.
Side Effects of Poor Sleep
When you don't get enough sleep, your body can struggle beyond just being a little drowsy or cranky the following day. Some consequences of chronic sleep deprivation may include:
Weight gain
Memory problems
Poor motor control
Difficulty focusing
High blood sugar
High blood pressure
Weakened immune system
Mood swings
Accelerated aging
We Are Here For You
Sleep issues are rarely an independent occurrence. Though chiropractors are not sleep experts, chiropractors can correct any misalignments that may be keeping you awake at night while restoring proper nerve function throughout the body to reduce any tension or restlessness. Not only can they diagnose and treat any misalignments, but chiropractors can also offer lifestyle recommendations to help you improve your quality of sleep.
How can you improve your quality of sleep tonight? Here are some suggestions to help you get a better night's rest tonight:
Sleep Position
Many people don't realize that how you fall asleep and what positions you might find yourself in during the night can affect your quality of sleep. Certain positions can put pressure and strain on parts of your body making you feel restless at night and stiff in the morning. Sleeping on your back or side can help you maintain proper spinal alignment during sleep. Remember to keep your neck and spine aligned with the right number of pillows. Adding pillows between your legs or under the small of your back can also help to reduce stress on the spine while you sleep.
Check Your Mattress
If you have a stiff mattress or one that is too soft, you may have some sleepless nights. Softer mattresses can sag and allow the spine to shift creating strain, while a firm mattress can make your body ache with pressure applied to your joints. Search for mattresses, mattress toppers, and pillows that will support your body. Good pillows should keep your head and neck in place while sleeping.
Relax Before Bed
Avoid all electronic devices at least one hour before going to bed. Instead spend the hour winding down with mediation, reading a book, or listening to soft music. Even though exercising regularly is beneficial to helping you sleep better, do not exercise before bed as it will raise your heart rate and make it difficult for you to fall asleep. Restrain from consuming any caffeine or eating a large meal before going to bed.
Create a Restful Environment
Darken the room with blackout curtains or blinds and remove any night lights that may keep you from falling asleep. Close your door and use a white noise machine to reduce any distractions that may keep your mind awake as you try to wind down. Lowering the temperature can also help to provide you with restful slumber.
Make a Schedule
Adults should get at least 7-8 hours of sleep each night. Make a sleep schedule and stick to it. Going to bed and waking up at the same time every day can help your body establish a routine and help you function at your best.
Regular chiropractic care can resolve several problems that may be preventing you from getting the sleep you need. For more information on how chiropractic care can improve your quality of sleep, contact Tuck Chiropractic today.
An Update from Tuck Chiropractic Clinic on COVID-19
Tuck Chiropractic doctors are, first and foremost, focused on the health and well-being of our patients, doctors, and staff.
We want to assure you that we are following health and safety guidelines, as prescribed by the Centers for Disease Control and Prevention (CDC), as well as local public health departments. We are keeping our employees and patients safe and securing a healthy environment by:
Screening the health of our employees and patients
Actively encouraging sick employees to stay home
Deep cleaning and disinfecting our business including high-touch surfaces
We are available to see patients who are at low-risk, healthy, and not experiencing any flu-like symptoms. We recommend patients follow guidelines issued by the CDC, and if you are feeling unwell, please take steps to safeguard others and remain at home.
We will continue to monitor updates regarding the virus while maintaining the level of patient-center care our patients expect.
Resources:
Follow the links below to the U.S. Centers for Disease Control and Prevention:
Follow the links below to the World Health Organization:
Doctor Spotlight: Dr. Jennifer Rathmann
Dr. Jennifer Rathmann may have had her first experience with chiropractic after a car accident, but it was no accident that she quickly realized it would be her future career.
In high school, Rathmann was in a severe car accident during her spring break. After a week of being in severe pain, she sought out care from a chiropractor and after a series of treatments, she felt better than she did prior to the accident!
"It was at that moment that realized I wanted to go into the chiropractic profession," shares Dr. Rathmann.
Originally from Buffalo, New York, Dr. Rathmann received her Doctorate of Chiropractic from the National College of Chiropractic in Chicago, Illinois. Since her 35 years at Tuck Chiropractic, she has become a senior partner and is vice president of clinical excellence. She has also served on the Board of the Virginia Chiropractic Association. She treats all patients including low back pain, neck pain, and headaches, and is certified to provide acupuncture therapy.
While she plays an important role in the lives of our patients, she plays an even more important role at Tuck Chiropractic as vice president of clinical excellence. Her focus is to provide a foundation of education and operational best practices to assure consistency of care across clinics.
"Consistency is important to our patients as well as our doctors and staff," says Rathmann. "We've had one patient that has been to 8 different clinics and because of that consistency, he feels like he can get the best care at any time."
Rathmann strives every day to make every one of her patients, staff members, and team mates feel valued and cared for. Some of her most meaningful moments are seeing a patient around town and hearing that they are feeling better and living better.
The team at Tuck Chiropractic Clinic invites you to visit their clinic on Main Street in Blacksburg to learn more about how they can help you feel better and live a better lifestyle through chiropractic care. Call 540-951-4357 or go online to tuckclinic.com to schedule an appointment today!
At-Home Self-Care Part 3: 3 Low Back Exercises to Stabilize Your Spine
While some lower back pain can occur as a result of injury, some pain is simply a result of a sedentary lifestyle that leads to weakness of muscles surrounding the spine and supporting the body. When at-home stretching and strengthening exercises are paired with spinal manipulation therapy, patients can experience further relief from pain and strengthening and prevent in the long term.
In part three of our spinal self-care series, we're going to share three helpful exercises that allow you to improve your range of motion, reduce pain, and stabilize your spine. After an injury and initial adjustment, it's important to slowly build up your injured muscles to protect your spine prior to trying more difficult strengthening exercises. By building a foundation, you're creating the support your spine needs to begin strengthening and continue to be aligned.
Here's Dr. Delaney McMann of our Bedford Clinic to talk through these three exercises:

1. Belly Breathing
Deep, purposeful belly breathing may not sound like the exercise you'd expect to use for strengthening, but it's a key step toward building a core that can support your spine properly. During a deep belly breath, your diaphragm is expanded with the help of your abdominal muscles. The longer and deeper your breathing becomes, the harder your abdominal muscles will be working and strengthening.
For this exercise, lay flat on your back with one hand on your chest and one hand on your belly. Make sure as you breathe in that your chest does not rise fully. Only breathe into your belly. The goal is to work up to a 12 second inhale, but starting small is always best. Repeat 5 times per day.
2. Pelvic Tilt
While laying on your back, bend your knees and place your feet comfortably on the ground. Making sure your low back remains on the floor, and tilt your pelvis up and in. You should feel the contraction of your muscles in your lower back. Hold for a belly breath, then relax.
Next, flatten your back, pushing it down towards the floor to close the space between your spine and the ground. You should feel the tightening in your abdominal muscles. Hold for 5 seconds, then relax. Repeat this exercise 20 times in the morning and 20 times in the evening.
You can also take this move on an exercise ball. With your legs at a right angle and your feet planted firmly on the ground. Use only your pelvis, keeping your knees still, to tilt forward and backward. You can also try to move your pelvis in a circular motion for added strengthening in your side abdomen.
3. Side Plank
While side planks can be challenging because it requires both strength and balance, working on these two elements combined is a great way to stabilize your muscles. Lay on your side with your lower forearm on the ground and your feet stacked together. Position your elbow directly below the shoulder to keep your body aligned properly.
From here, press into your bottom forearm and lift your pelvis off the ground, keeping your feet together. If you need more stability, try separating your feet or leaving your knees on the ground. Belly breathe while you hold your plank for 30 seconds.
Make sure you repeat this exercise on both sides for even strengthening. Though our muscles aren't typically symmetrical in strength, it's a good goal to work towards. Do this exercise 2-3 times daily.
Practicing these exercises daily will help to stabilize your muscles so that you can take on more complex strengthening exercises later in your treatment. These exercises will reduce the likelihood of re-injuring yourself and help you find further relief from lower back pain!
If you're ready to take control of your spinal self-care, the doctors at Tuck Chiropractic would love to help you on your journey! Schedule an appointment today.
Stay tuned for the final installment of our spinal self-care series where we explore more complex strengthening exercises for your back!

At-Home Self-Care Part 2: 5 Stretches to Loosen Lower Back Tension
We're continuing our spinal self-care series by talking about what to do after your first few adjustments! Stretching out tight muscles surrounding the spine is key to recovery and healing after an injury.
Inflammation often causes tightness in the muscles surrounding our spine. It's your body's way of attempting to protect itself from movements that could cause further damage. Without stretching, the body will tighten up more and more over time and will slow down the healing process. Here are six stretches you can do anywhere to loosen your muscles. The first three focus on your lumbar spine while the second set focuses on your sacrum.
1. Knee-to-Chest
While laying on your back, grab each leg behind the knee and pull them towards your chest. If you have difficulty reaching your legs, you can put a towel behind your knees to use to pull upward. This stretch can also be done one leg at a time. Hold for thirty seconds at a time.
You should feel this stretch in your lower back and glutes. If this stretch causes back pain to move into your legs or if you have existing sciatica pain, ask your doctor for an alternative.
2.  Seated Flexion
While sitting comfortable on a chair with your feet flat on the ground, lean forward so that your torso hangs between your legs. Allow your body to relax and let gravity pull you into a gentle stretch. Do not strain your back to force yourself forward and downward by pulling on your legs or chair. You should feel this stretch in your lower back and glutes. Hold for thirty seconds at a time.
3. Hamstring Stretch
While standing, place your heel on an elevated service at approximately knee height. Maintain a neutral or straight spine, avoiding arching your lower back. Bending at the hip, til your torso forward.
You can also take this stretch laying down on your back at a doorway or wall. Lift your leg up and rest the heel on the doorway or wall. You should feel this stretch in the back of your thigh and possibly behind your knee. Hold for 30 seconds on each leg.
4.Figure Four Stretch
While sitting in a chair, cross the ankle of the affected side to your opposite knee, creating a figure four. Lean forward slightly while keeping your back straight, bend at the hips rather than rounding your back.
You can also take this stretch on your back. After crossing the affected ankle over the opposite knee, grab the knee and pull it towards your chest. Hold gently for 30 seconds. You should feel this stretch in your gluteal region.
5. Hip Flexor Stretch
Stand in a split-stance or lung position with one foot placed on the ground behind you. Bend your front knee slightly until you feel a stretch in the back leg.
You can also take this stretch on your back on the edge of a bed. Allow your leg to hang off the side. Use your hands to pull the opposite leg towards your chest. You should feel this stretch in the front of your thigh and in the groin area.
As with any stretch or exercise, it's important to not over exert yourself or you could injure yourself further. If you have trouble doing any of these stretches, talk with your chiropractor about alternatives. When paired with spinal manipulation therapy, icing, and strengthening exercises, these stretches can help you find relief for your lower back pain.
If you're ready to take control of your spinal self-care, the doctors at Tuck Chiropractic would love to help you on your journey! Schedule an appointment today.
5 Habits for Spinal Self Care
As a chiropractic clinic, we believe in the power of keeping your spine healthy. With thousands of nerves connecting to your spinal cord and from your tail bone all the way to your brain, your back and spine are massive components in your nervous system, which transmits signals between your brain and different parts of the body.
Needless to say, if your spine isn't in proper alignment, it can cause problems such as:
headaches
pain in lower back, neck, knees or hips
excessive fatigue
numbness or tingling in the hands or feet
If you feel like you're experiencing these types of problems, it's probably time for you to call a chiropractor. But if you're in between visits or simply want to form good habits for a healthy spine, here are five habits that can help your spine feel great:
Stretch Out
One of the best ways to keep your spine healthy is to stretch every day. Simple stretching for 2 minutes a day can do wonders for your back and your whole body. Here are some simple ones to try, holding each pose for about 10 seconds.
Toe Touch – Bend forward and touch your toes (or as far down as you reasonably can reach)
Standing Quad Stretch – Stand straight and tall and pull your right foot up behind you and hold. Feel the stretch through the front of your leg. Switch.
Seated Twist – Sit on the floor with your legs extended straight in front of you. Bend your right knee, and reach over with your left arm to hug it. You can even place your left elbow on the outside of your right leg. Feel the stretch in your right glute and your back. Hold for 10 seconds and switch.
For more stretching ideas, check out this 10-minute daily stretching sequence from FitBit.
Exercise Often
If you sit in an office chair all day and then go home and sit on the couch to watch TV, you might notice your back feeling tight. Interestingly, rest isn't always good for your back, and too much inactivity can cause muscle weakness that leads to strained muscles and pain. If your back is in good shape, exercise can help keep your back muscles limber and flexible. Look for exercises that engage your core. Strengthening your back and abdominal muscles will help keep your spine healthy and strong.
Sit and Stand Tall
Having improper posture can make it hard for your spine to stay in proper alignment because it increases the stress on the ligaments holding the joints of your spine together. Unfortunately, many of us have never had great posture, so our muscles aren't accustomed to holding up our torsos correctly.
At your desk, sit all the way back in your chair and put a small cushion or even a rolled-up towel behind your lower-mid back. This is to support the natural bend in your spine. Make sure your knees are level with your hips or even a bit higher. Your feet should be able to rest flat on the floor. Make sure your arm rests are at the appropriate height so your shoulders stay low at the proper position.
When standing, keep your back straight as if someone was pulling your hair or you were balancing a bottle on your head. Tuck in your chin, and keep your shoulders back. Keep your hips directly below your torso. Over time, you should begin to notice a difference in your posture. Your spine will thank you!
Sleep Straight
We should all spend about 8 hours asleep every night, but if you're sleeping in an unhealthy position for your spine, that means that you're risking improper alignment for a third of each day.
If you sleep on your stomach, your spine is misaligned from your neck down. Try to sleep on your back, maybe with a pillow placed under your knees. The next best option is to sleep on your side; you can place the pillow between your knees.
Calm Down
If you're experiencing back pain alongside anxiety, there may be good reason for that. Similar to poor posture, anxiety often causes your muscles to tense. Maybe you notice you're holding your shoulders too high; alongside back pain, this type of physical stress can cause tension headaches.
Instead of allowing your anxiety to affect your back, treat the root issue. Practice simple breathing exercises like 4-7-8. Inhale for a count of 4 through your nose; hold it in for a count of 7; and exhale for a count of 8 through your mouth.
Keep your spine healthy and strong by practicing these five steps. If you want to jumpstart your results, see a chiropractor at Tuck Clinic for relief from back pain. You might not get it right away, but by building healthy habits, your spine is sure to thank you for it.
You may also be interested in...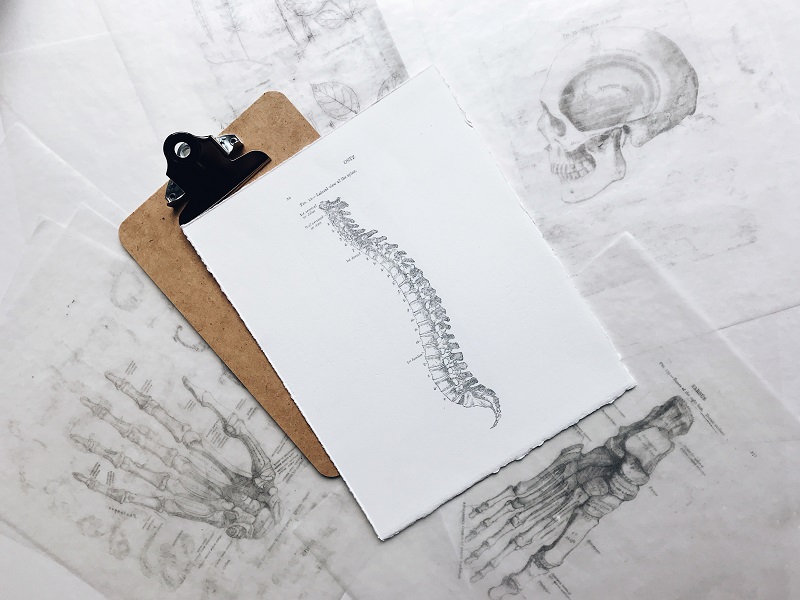 One of the best aspects of chiropractic care is the variety of approaches chiropractors can utilize to treat your condition and improve… Read More