Top Trails In Southwest Virginia

At Tuck Clinic, we're all about goal setting with our patients because beyond pain relief, we're hoping to help people live the lifestyle that they want. This could mean being able to pick up their child after a long period of back pain that kept them from doing so. Or it could mean they get to hike back to the top of the mountain they haven't hiked in 3 years due to joint pain. Whatever that goal is, we're determined to help you get there.
For those who are looking to get back into hiking, or try it for the first time, we've compiled a list of some of the most breathtaking views in Southwest Virginia. These trails are all varying in difficulty for everyone to enjoy!
1. Cascades National Recreation Trail
The Cascades boasts a beautiful waterfall at the end of a easy to moderate 4 mile loop just outside of Blacksburg, Virginia. Get lost in the sound of steady streams of rushing water on this kid friendly hike.
2. Dragon's Tooth
Dragon's Tooth may sounds like an intimidating name, but the Catawba, Virginia hike is actually quite lovely. Just about 5.7 miles round trip, this hike may be considered difficult to brand new hikers but usually is about moderate. The sharp "tooth" like rocks at the summit are quite breathtaking.
3. McAfee's Knob
This hike is perhaps the most picturesque hike in Southwest Virginia. Located in Catawba, Virginia, McAfee's Knob is a moderate hike is about 8 miles round trip making it the longest on our list. Even though you can expect to spend a little longer on this hike, the top of the valley views are worth the wait.
Do you have a favorite fall trail? Let us know what we missed!
YOU MAY ALSO BE INTERESTED IN...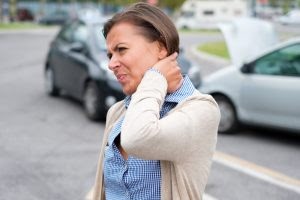 One of the most common injuries resulting from trauma, such as a car crash, is whiplash. Whiplash is a... Read More