How to Avoid Injury When Reviving your Workout Routine
New Year, New You, Right?
It's a common refrain every January. "This year," many say, "I'm going to be more physically active." In fact, according to a survey conducted by NPR and the Marist Poll, 13% of adults who made a New Year's resolution resolved to work out more, making it the most common resolution.
And truthfully, it's a great goal to shoot for. Increasing your physical fitness is one of the easiest and best ways to boost your overall health, especially for your heart and muscles.
However, many people sabotage themselves by working out too hard or too long when they're just starting out. Overexerting your muscles and joints can lead to injury, especially in the early stages of a workout routine when your body isn't used to the activity.
This year, keep up your workout routine by preventing injuries through these 5 simple steps:
Discuss your resolution with your doctor
As much as you'd like to not admit it, you're probably not as nimble as you used to be. As we age even into our 20s and 30s, it's common for our muscles and joints to be sore after a sudden increase in physical activity. For some people, that soreness is natural. For others, especially women over 55 years old and men over 45 years old, it's a good idea to discuss your new workout routine with your doctor. Your doctor can rule out any eventual problems so you can move confidently toward a more active future.
Be reasonable
It can be tempting to overreach and imagine yourself transforming back into the star athlete you were in high school. But after not working out for a long time, it can be dangerous to expect too much from your body too quickly. Instead, opt for a workout routine that makes sense for you. If your knee tends to hurt, choose a low-impact option that keeps your knees healthy but strong.
Limber up
You might remember stretching before gym class. Turns out, that's not just to fill up the class period. It's good to stretch your muscles before exerting them because cold and tight muscles are more likely to get injured. However, how we grew up stretching (holding one position for 10-15 seconds) isn't considered the best for your muscles. Now fitness experts recommend doing dynamic stretches where you stretch your muscles through movement.
In the same way, it's smart to gently stretch and cool down your muscles after working out. This keeps your tired muscles from tightening up and can help reduce soreness.
Variety is the spice of life
Exerting the same muscles in a workout day after day can cause undue strain on particular muscles and joints while leaving others relatively untouched. If you tend to workout your arms everyday, instead add in core and leg exercises to keep your whole body strong. Or get out of the gym entirely and go for a hike or a bike ride. Doing various types of physical activity helps prevent overuse injury and keeps you from getting bored with the same workout routine.
Know your body
We all know that working out isn't a pain-free experience. Your muscles ache when you're pushing yourself, and in many cases, you should push yourself through a reasonable amount of discomfort. As they say, "No pain, no gain."
However, know your body well enough to know when you should stop or take a break. Sure, exercise can cause pain, but be sure that you're not injuring yourself by pushing yourself too much.
Live Stronger
If you're beginning a new workout routine and are experiencing joint or back pain, the chiropractors at Tuck Clinic can help you determine the problem and keep your spine in alignment so you can safely pursue your dreams of a more active lifestyle. Let the experts at Tuck help you feel better so you can live stronger.
YOU MAY ALSO BE INTERESTED IN...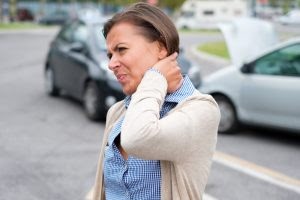 One of the most common injuries resulting from trauma, such as a car crash, is whiplash. Whiplash is a... Read More