Patient Success Story: Phil Rice Tackles the Great Divide Mountain Bike Route
"Well, the first thing I'm going to do is go see my chiropractor," is the first thing Phil Rice said after biking 2,745 miles along the Great Divide Mountain Bike Route.
Phil Rice is an avid cyclist, cross fitter, and patient at Tuck Chiropractic in Roanoke. As an active person at the age of 56, Rice recognizes the important role chiropractic has played in his health and endurance. Prior to seeing Dr. Skinner at our Peters Creek Road clinic, he was a consistent chiropractic patient in Richmond for 5 years. After relocating to Roanoke, he heard that our practice was highly recommended, and the rest is history!
"I heard Dr. Skinner had a great understanding of caring for athletes," says Rice.
When he first visited the clinic, Rice experienced tightness in his neck and shoulders and some lower back pain as a result of tightness in his hip flexors. His sedentary job combined with the strain that crossfit can put on your body had been causing this pain. Within two weeks he saw a significant difference in his discomfort and increase mobility.
"We know that a sedentary lifestyle can lead to back pain," says Skinner. "Sitting and driving all week, and then going into crossfit-style work outs can cause issues. He's in great shape to begin with so he responded very well to treatment."
Preparing for the Grand Depart
In Spring of 2019, Rice shared with Dr. Skinner that he had set the goal to complete the Great Divide Mountain Bike Route, traveling from Banff, Alberta, Canada to the United States/Mexico Border by mountain bike. It was a bucket list trip and Dr. Skinner was eager to help him prepare with a maintenance program.
"As the training volume increased, we essentially just wanted to keep Phil out of pain," says Skinner. "We continued the same type of care by keeping his muscles stretched out and his joints mobile."
Both Rice and Skinner attribute the successful treatment experience to Dr. Skinner's own experience as an athlete, paired with his expertise in patient-centered chiropractic care. His full understanding of the human body and how it reacts to stressors from certain workouts enabled him to pin point the issues and provide non-invasive treatments at the source of the pain. Through open communication about what kind of strain Rice had been experiencing from workouts week to week, Skinner was able to adjust treatments accordingly.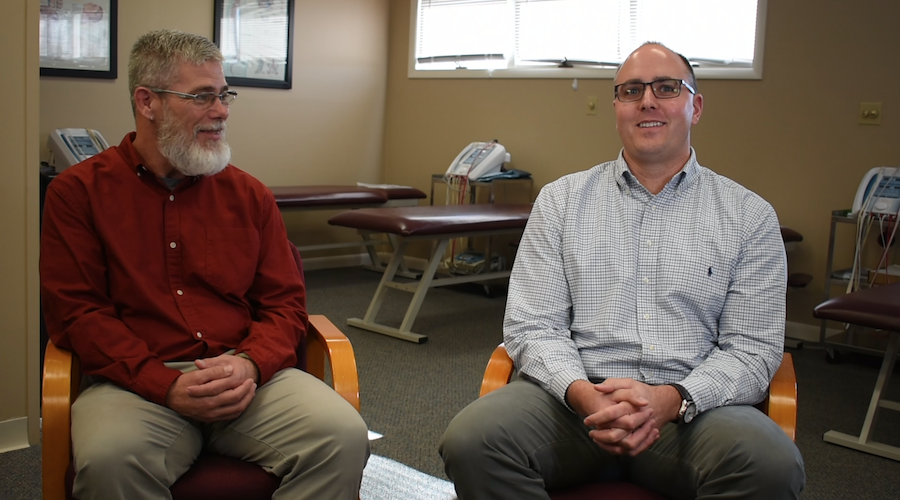 "It also helped me on my training journey while I was doing crossfit and cycling because Dr. Skinner was able to keep me in line and adjusting my own workouts until an injury was worked through," says Rice. "His understanding of what I was doing provided me with significant peace of mind."
Rice completed the entire 2,745 miles along the Great Divide Mountain Bike Route in 38 days with no pain or injury, thanks to his preparation and treatment with Tuck Chiropractic.
"It's rewarding to hear that. We work hard at trying to make people feel better and when they come in and tell us those kinds of thing, it puts a little extra pep in our step," says Skinner.
Rice feels like he has a true partner in his health and personal fitness goals and plan to continue striking off his bucket list and seeing Dr. Skinner. He participates in cycling events to raise money for research on illnesses like multiple sclerosis, cystic fibrosis, and cancer.
If you have a goal to maintain an active lifestyle or simply want to find relief from pain, we're here to help. Find a clinic convenient to you or call 540-951-6900 to feel better and live better today!
YOU MAY ALSO BE INTERESTED IN...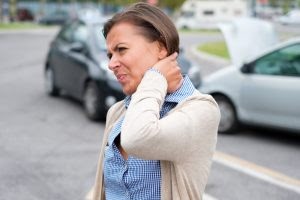 One of the most common injuries resulting from trauma, such as a car crash, is whiplash. Whiplash is a... Read More