Garden Fresh Recipe Round Up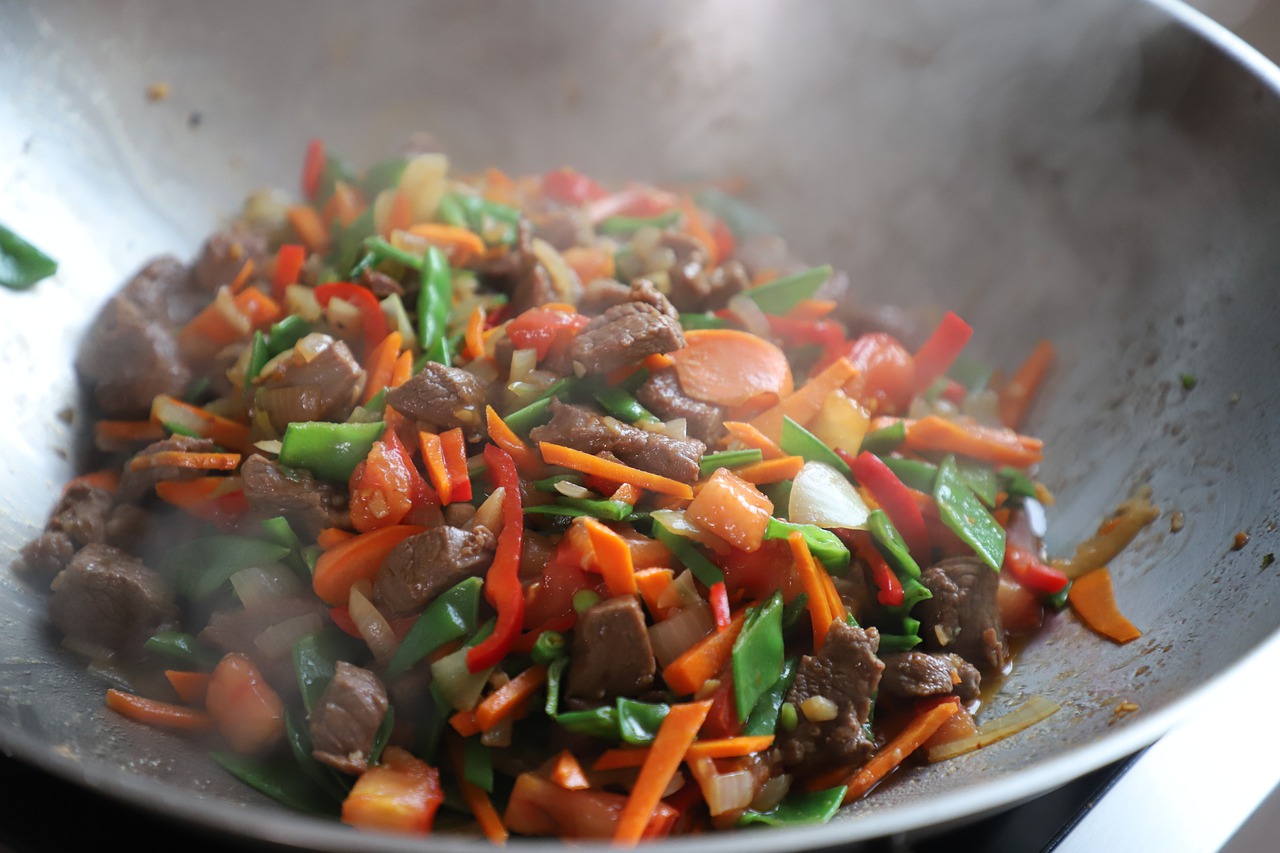 Tuck Clinic's first annual CSA program with Glade Road Growing is in full swing and we couldn't be more pleased with our shares so far! We've received everything from carrots to sugar snap peas, rainbow shard to turnips.
The most important part of taking advantage of our CSA program is knowing how to use all the veggies we may not have used before. Here are a few ways our doctors are eating better with garden fresh vegetables.
Spiralized Zucchini
(Courtesy of Dr. Anna Flynn)
If you do not have a spiralizer, you can use a peeler.
Ingredients:
2 zucchini, spiralized
2 garlic cloves chopped
1tsp. olive oil
2 Roma tomatoes roughly chopped
Bunch of basil chopped
1tsp. parmesan cheese
A splash of white wine
Squeeze fresh lemon
Kosher salt
Sprinkle zucchini with about 1-2T kosher salt and let sit for about 15 minutes till they sweat. Rinse, and dry in a dish cloth. 
Sauté oil, garlic, tomatoes for a couple of minutes, add the zucchini, cook an additional 5 minutes on medium heat, add the splash of wine, squeeze of lemon, and fresh basil mix for another few seconds. Place on a plate and sprinkle with Parmesan cheese. 
You can add more oil to sauté with, more cheese to top it off, but this is 2 Weight watcher point value for the whole thing. Serves 2.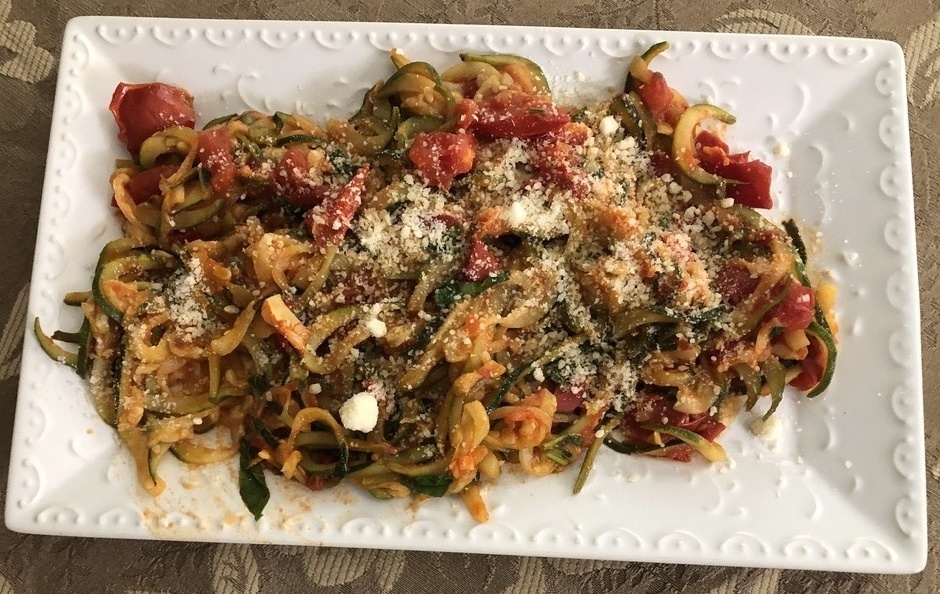 Farmer's Market Quinoa Salad
(adapted by Glade Road Growing from BonAppetit.com)
Ingredients
½ cup raw pistachios
1 medium summer squash or zucchini
4 ounces sugar snap peas
Kosher salt
½ cup coarsely chopped fresh tender herbs (such as parsley, chives, basil, tarragon, and dill)
⅓ cup olive oil
2 tablespoons white wine vinegar
2 teaspoons Dijon mustard
Freshly ground black pepper
2 small or 1 large head of broccoli, florets chopped (about 1½ cups)
2 cups pea shoots (tendrils)
1 cup cooked quinoa (from about ⅓ raw
Preheat oven to 350°. Toast pistachios on a rimmed baking sheet, tossing once, until golden brown, 8–10 minutes. Let cool, then coarsely chop.
Meanwhile, cook sugar snap peas in a pot of boiling salted water until no longer raw but still very crunchy, about 2 minutes. Using a slotted spoon, transfer to a bowl of ice water and let sit until cold, about 3 minutes. Drain, pat dry, and thinly slice into bite-size pieces.
Saute sliced summer squash/zucchini in a hot skillet with a little oil until just starting to caramellize.
Blend herbs, oil, vinegar, mustard, and 2 Tbsp. toasted pistachios in a blender, adding water by the tablespoonful if dressing is too thick, until smooth and the consistency of heavy cream. Season with salt and pepper.
Toss squash, peas, broccoli, pea shoots, quinoa, and remaining toasted pistachios in a medium bowl to combine. Drizzle salad with dressing and toss again to nicely coat everything; season with salt and pepper.
Cashew Ginger Bok Choy
(as seen in Glade Road Growing's Weekly Newsletter)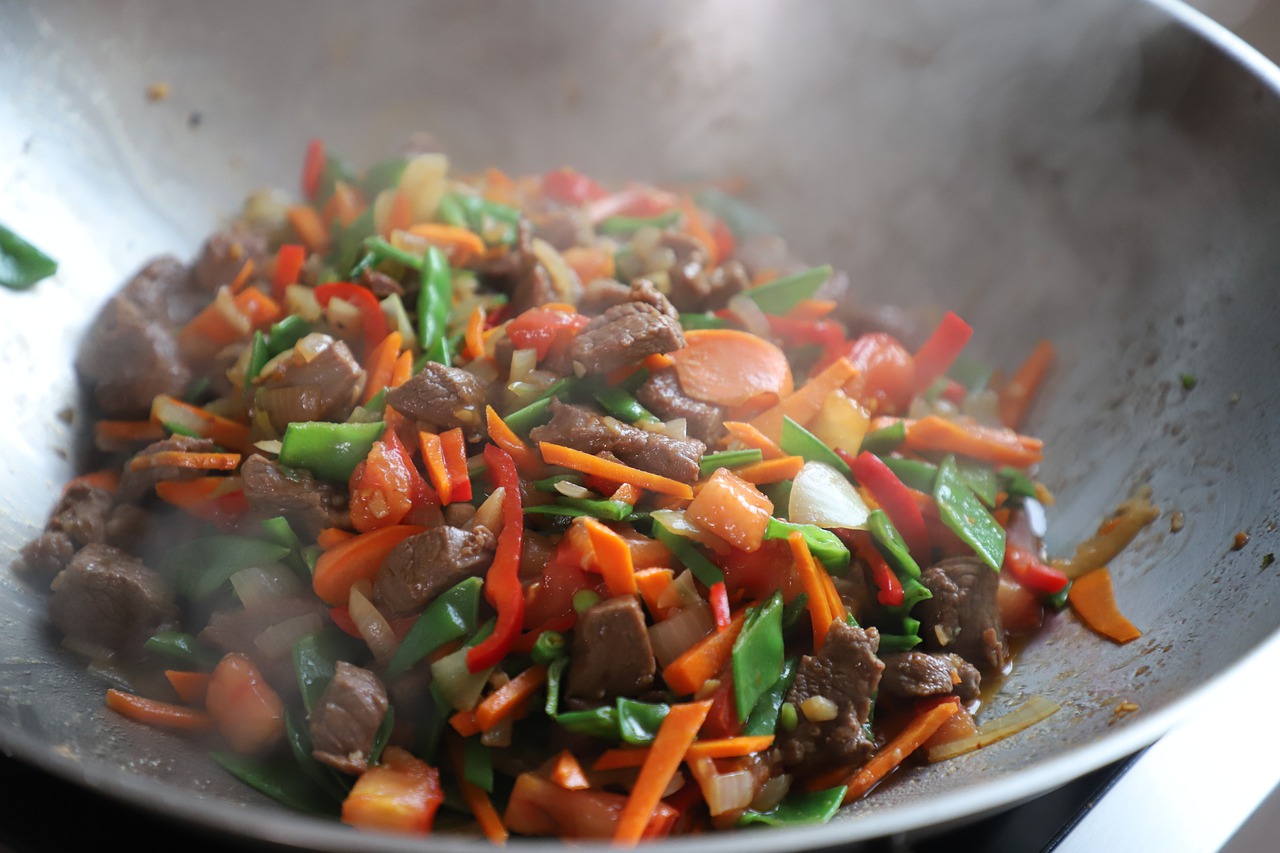 Cashew Ginger Bok Choy
¾ pound Bok Choy
3-4 Green Garlic shoots
2 T. minced ginger
Coconut oil or Sesame oil
½ cup chopped cashews
1 Tablespoon chopped Cilantro
optional red pepper flakes
Heat frying pan with oil and add in garlic shoots. Saute for about a minute then toss in bok choy and ginger, and sprinkle with salt and red pepper flakes if desired. Cover and Saute in pan for three to four minutes until bok choy is bright green. Stir and cover again. Cook until tender another 2-3 minutes. Remove from heat. Toast cashews in a separate pan until fragrant then sprinkle onto bok choy along with chopped cilantro. Serve over rice or another starch of your choice.
More from Tuck's Test Kitchen
In 2017, we launched a blog series with other healthy, flavorful recipes in Tuck's Test Kitchen. Check out some of our favorites:
If you'd like to learn more about Glade Road Growing and receive more recipes, sign up for their newsletter!
YOU MAY ALSO BE INTERESTED IN...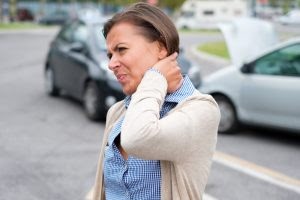 One of the most common injuries resulting from trauma, such as a car crash, is whiplash. Whiplash is a... Read More