​Dr. Brooke Discusses Chiropractors in the Training Room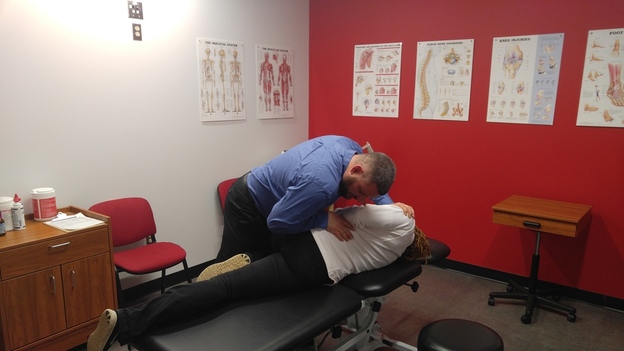 From the Olympics to the NFL, you can find a chiropractor on the sidelines or in the training room waiting for the opportunity to help the talented athletes recover from injuries and  take their abilities up a notch.  Including chiropractors on a sports team's support team is a no brainer. That's why Tuck Chiropractic Clinic makes a point to provide support to local sports teams and athletes in every community we serve.
"It's about more than being part of a medical staff," says Dr. Brooke, official chiropractor for all the Varsity Sports teams at Radford University. "It's about being part of that team. It's been incredibly rewarding."
Working with the Radford University Athletic Department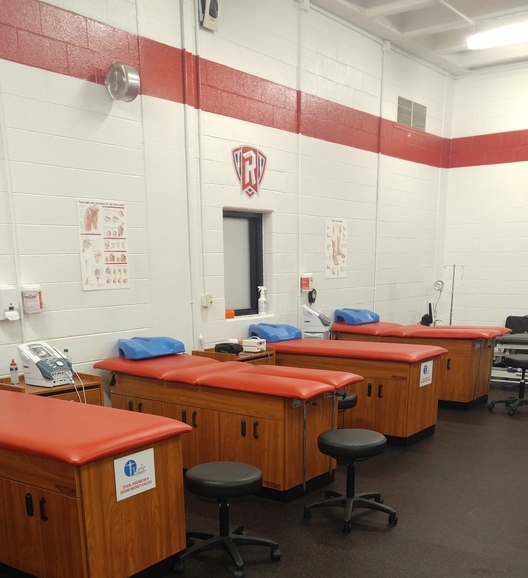 For the past 15 years, Tuck Chiropractic Clinic has served as the official chiropractic partner of Radford University's Athletic Department. Currently, Dr. Brooke sees student athletes and coaches on-site at the campus clinic as well as in his own clinic down the street in Fairlawn. The opportunity to work alongside a team of experts including the Athletic Trainer, a designated primary care doctor, several orthopedists, and sports medicine osteopathic fellows is a meaningful example of what can happen when experts across disciplines work together for a common goal.
"Chiropractic care is just another facet of the care that these athletes need to compete at the high levels that Division I sports require," says Dr. Brooke. "We offer a non-pharmacological approach to these injuries and can work wonders for their performance."
More Than an Alternative
While Dr. Brooke enjoys working in the team environment on the medical side, he enjoys working directly with the athletes and watching them perform on game day even more. Knowing that he was a part of the support system that got them there is incredibly rewarding.
"One of my female athletes broke a Radford track and field record, which was very exciting for all of us," says Dr. Brooke.
When it comes to chiropractic, we're sometimes able to help in unexpected ways. Dr. Brooke shared a story about one of his very first athletes that he worked with that really solidified his relationship with Radford Athletics. A female volleyball player came to see him with the complaint of pins and needles in her hands and feet – two things that are paramount to performing well in the sport.
After looking further, Dr. Brooke realized that her issue wasn't chiropractic – that no adjustment to her spine, ankles, or wrists would help. He had a suspicion that she was suffering from a Vitamin B deficiency. He suggested she begin taking a supplement and to check back in a week to see if the sensation had gone.
"The next week that I saw her and after months of suffering from pins and needles, they were gone," says Dr. Brooke.
While this isn't an example of how a chiropractic adjustment can heal an injury or boost mobility, it shows what a non-pharmacological way of thinking can still be a benefit in itself. Because we look at health as a whole system and look to treat the source of a problem instead of the symptoms, Dr. Brooke had the right background knowledge to help anyway. At the end of the day, that's our goal. We're here to help – whether that's helping you break a school track record or helping you take the stairs by yourself again.
YOU MAY ALSO BE INTERESTED IN...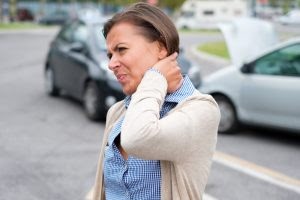 One of the most common injuries resulting from trauma, such as a car crash, is whiplash. Whiplash is a... Read More