Turning a Painful Circumstance into a Passionate Career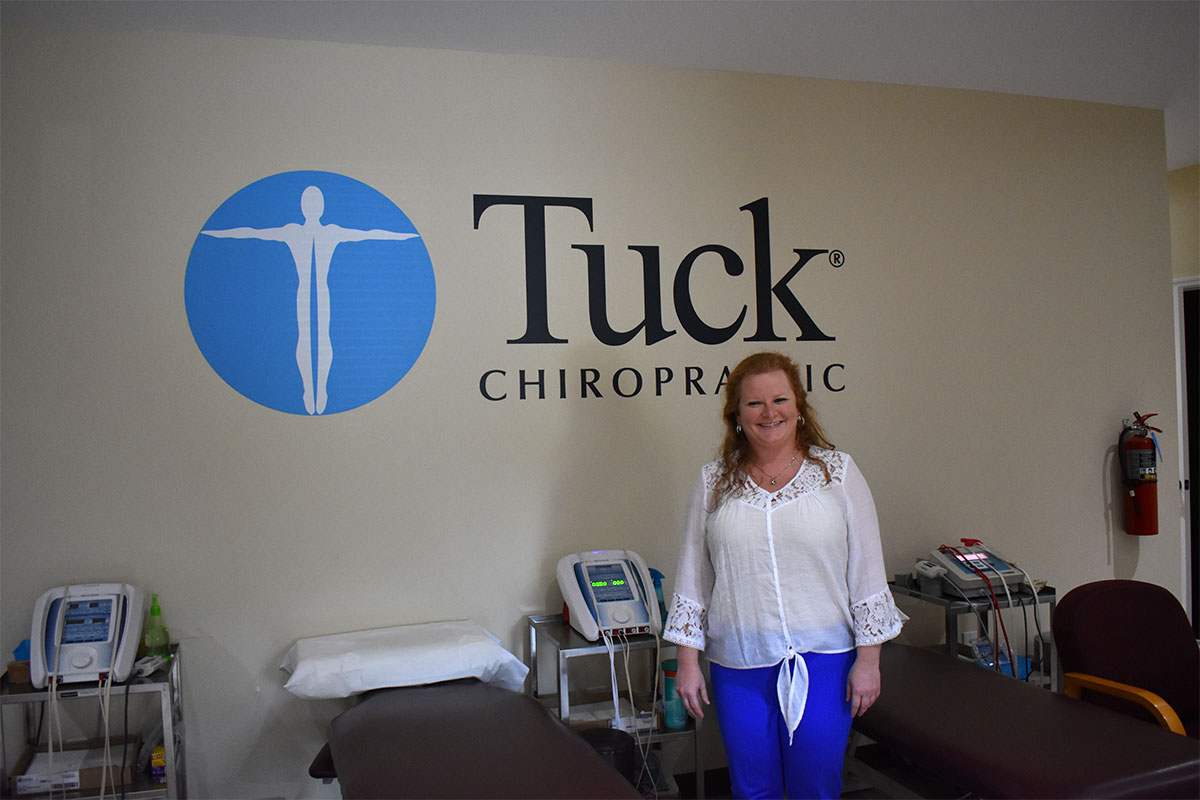 It's always interesting to hear how people discover their life's passion. Dr. Katie McKown's story is no different. It happened at the age of seventeen. What began with not-so-great circumstances turned into a passionate career. At seventeen, Dr. McKown was involved in a car accident that resulted in a lot of pain. After going through a few cycles of physical therapy and not finding relief, she visited a chiropractor.
"It really struck a chord with me and made me want to pursue a career that would help people like it helped me," says McKown.
She has been practicing with Tuck Clinic in Woodlawn for 8 years now and spent time practicing in Michigan and Northern Virginia prior to moving closer to her home of West Virginia. Here, she has built bonds with patients the come into the clinic seeking a better lifestyle or relief from persistent pain.
A Better Lifestyle for All Ages
"Even though we should often be the first step to treat pain, we are often the last resort. But when people come in and find relief, they are so appreciative," says Dr. McKown. "We are able to provide another option for them."
While Dr. McKown enjoys helping anyone in need, it's the little ones that stand out in her mind the most.
"My favorite thing about being a chiropractor is the patients – especially the little ones that actually get excited to get their adjustment," she says with a smile. She adds that even if their experience doesn't necessarily lead them to become chiropractors, you know you make an impact when they tell their friends about it and they come in.
It's a great day at the office when you get to make someone's day better. She often sees people that leave the clinic feeling better both physically and mentally. Because the clinic is in a very rural area, for some people, visiting the Woodlawn clinic is part of the socialization they enjoy for that day. In fact, some patients have joked that they wish they could come in daily to start their day off right!
More Than a Back Cracker
Dr. Katie McKown takes time with her patients to provide the relief they need and help them get back to the lifestyle they want. The fact that many people come into her office thinking they'll need back surgery or will never find relief and two weeks to a month later their pain is substantially lower is all she needs to keep getting up and coming into the office each morning. She often finds the feeling is mutual.
"It's always nice to hear when my patients, especially the kids who ask to come and see me, that they can find relief from our care," says McKown.
She adds that it's so important to her to educate her patients that the doctors at Tuck Clinic do more than just crack your lower back; "They don't realize how many people respond to care-and in so many ways-It's nice for them to see the breadth of what we can really help them with. There are so many ways we can help."
Coming from West Virginia, Dr. McKown is a pretty big football fan both in her clinic and beyond. Two minutes stepping through her office door, you can probably guess who her favorite team is, and she's not afraid to admit it in the middle of Hokie territory. In the NFL, she roots for the Chicago Bears. But watching sports isn't her only past time. She likes participating in them too! In fact, at the time we sat down to talk to her, she was gearing up for her very first golfing lesson.
YOU MAY ALSO BE INTERESTED IN...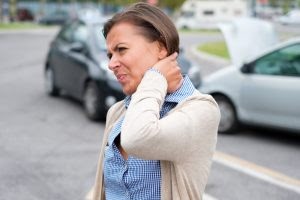 One of the most common injuries resulting from trauma, such as a car crash, is whiplash. Whiplash is a... Read More