Local, Kid-Friendly Ways to Get Active This Summer
Summertime is on the horizon and the kids will be let out of school soon. Do you have plans in mind to make sure both their brains and their bodies stay active over break?
Summer is a great opportunity to loosen the reigns at work and find more ways to bond with your kids, all while staying happy and healthy! Living around Southwest Virginia's abundance of natural resources and small businesses that facilitate an active, healthy lifestyle makes it even easier. As people who embrace these amenities as often as we can, we've rounded up a few of the best ways we keep everyone in the family happy with summer activities.
Create Your Own Adventure
The Roanoke Outside Foundation, a subsidiary of the Roanoke Regional Partnership, was built to make outdoor activity in Southwest Virginia a core component of our community's lifestyle. They work hard with local Parks & Recreation Departments, State Parks, local outdoors outfitters, and more to provide a comprehensive website of resources for anyone looking to get out and get active in the region.
One of the special features on their site is the "Create Your Own Adventure" feature, an interactive way to plan a full day in the outdoors where everyone can have a say in the adventure! Sit down with your kids at the computer and take a few minutes to talk about what they'd like to do that day. You can choose from land or water and then explore a variety of options. You find anything from your favorite hiking trail, to a special river tubing spot, to a place you can go horseback riding! Where will your next adventure take you?

Take Advantage of the Greenways
Municipalities across the Roanoke Valley have banded together to build up the Greenway Trails we know and love. For more than a decade, local efforts have been able to build up 26 miles of greenway trails across the valley, reaching from Vinton, to Salem, and now out towards Botetourt!
The best part about the greenway is getting lost in the lush flora and fauna of our region while knowing your favorite ice cream shop or tap room is just a few short steps off of the greenway! The greenway is never too far from family favorites like Blue Cow Ice Cream, River Rock Climbing, or Launchpad Salem! Pack a lunch for the family and rent some bikes or just start strolling down the green way.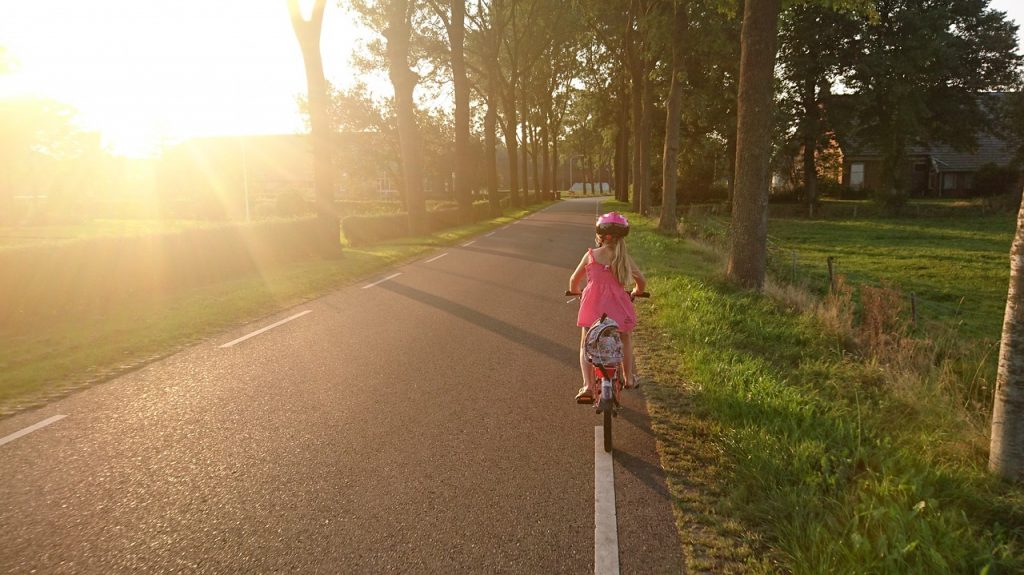 Join a Community Gym
While we hope you're a gym member year round, they especially come in handy with the summer! Sometimes we just need to let the kids blow of some energy while we hang out by the pools, or vice versa. Luckily, Southwest Virginia has no shortage of gyms and recreation centers of every variety. While corporate places like Planet Fitness are great for your health needs, there aren't a whole lot of options for kids. That's why we recommend looking into one of the locally run recreation centers.
Green Ridge Recreation Center in North Roanoke works in partnership with Roanoke County Parks & Recreation to provide an opportunity for families of all shapes and sizes to have a happy, healthy, active lifestyle. From their outdoor water park, Splash Valley, to the summer education programs like gymnastics, your kids will stay active while you can get those extra miles on the treadmill in.


Carilion Wellness Centers are now located in South Roanoke, Botetourt, Downtown Roanoke, and Smith Mountain Lake. No matter where you are in the Valley, you're never too far away from an opportunity to get active. In fact, the Botetourt location is right across the road from our Clinic!
Local branches of the YMCA are a great way to stay active while giving back to your community. The fee you pay for your membership goes to supporting active and stable lifestyles for underprivileged children in your area. They also have reciprocity for their different locations. If you're a member of one, you can visit any of them in the area! They also have a great summer program for kids if you're unable to take some time off.
Whether you prefer to use indoor amenities or natural outdoor adventures to stay active this summer, just make sure everyone in your family gets a chance to have a day where they get to choose their own! Exploring the interests of everyone in the family will bring you closer together and keep everyone engaged in keeping up with a positive lifestyle.
YOU MAY ALSO BE INTERESTED IN...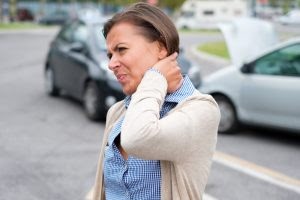 One of the most common injuries resulting from trauma, such as a car crash, is whiplash. Whiplash is a... Read More