Rocky Mount Clinic Moves to New Location

Dr. Tiffany Grace and the Rocky Mount Clinic staff are excited to share that they are now operating out of a new facility in Rocky Mount, VA. After years at their current location, the Rocky Mount practice has relocated this week to a location that we feel will be more convenient and offer better accessibility for all of the patients they serve.
Located on the lower level of 490 South Main Street, just below Carilion Franklin Memorial Hospital in Rocky Mount. It is in the same building as Carilion Pediatrics. The new facility is more modern, with plenty of room for us to provide the top quality care that our patients depend on.


"We are very excited for Dr. Grace to have the opportunity to continue to serve her patients with the highest level of care possible in an even better environment," says Dr. Ray Tuck, President of Tuck Chiropractic.
Dr. Grace, who has been practicing at the Tuck Clinic in Rocky Mount since 2007, plans to continue to serve patients without an interruption of service during normal clinic hours.
"We are very excited to be opening in our new location which will enable us to better serve our amazing patients in a very accessible and modern location. We are looking forward to seeing all of our wonderful existing patients and are looking forward to serving many new ones!" says Dr. Grace
To schedule an appointment with Dr. Grace, please call 540-483-4444.
YOU MAY ALSO BE INTERESTED IN...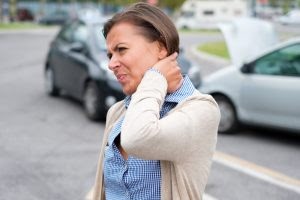 One of the most common injuries resulting from trauma, such as a car crash, is whiplash. Whiplash is a... Read More