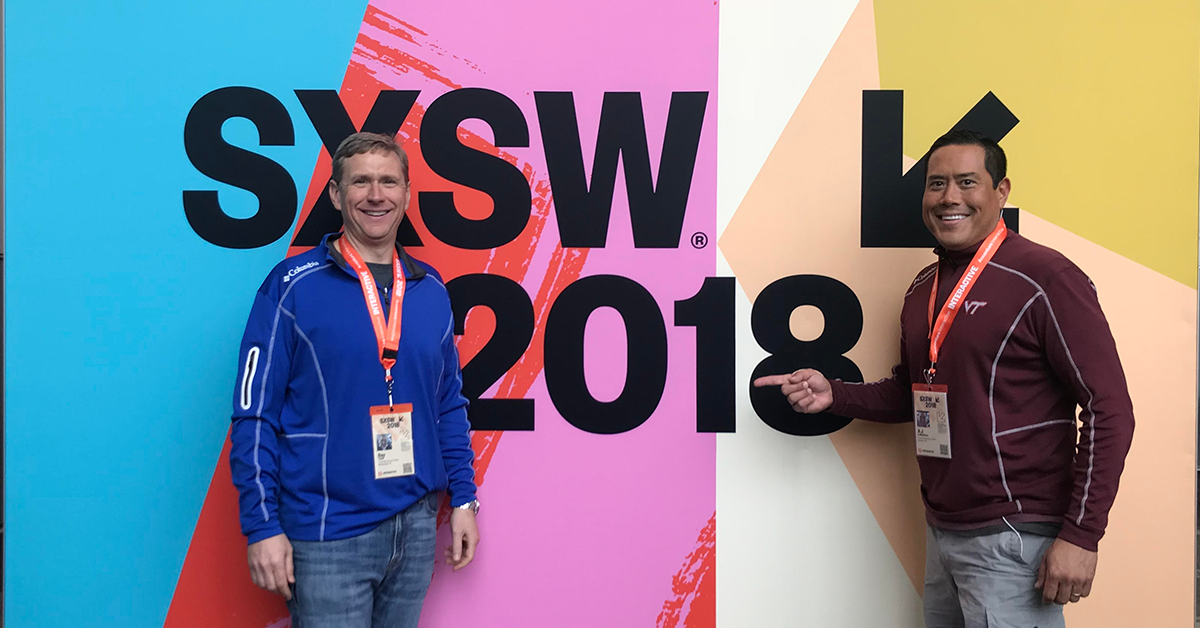 It's been a busy month for the doctors at Tuck Chiropractic Clinic. While Dr. Tuck spent time leading the American Chiropractic Association (ACA) in a new direction, Dr. LaBarbera lobbied in Washington, D.C. for better healthcare access, and Dr. Matthis spoke to a crowd on Best Practices in Chiropractic. But possibly the most exciting adventure was Dr. Tuck and Dr. LaBarbera's trip to Austin, Texas to attend the 31st South by Southwest, a conference, and festival celebrating the convergence of industries for innovation.
You might be wondering how two chiropractors from Southwest Virginia had an interest in a festival historically known for focusing on the entertainment business, but they discovered plenty of opportunities to be inspired by their own industry and beyond.
"It's incredible to see how design crosses over to all industries," said Dr. Tuck, reflecting on the weekend.
They strategically split their time between the healthcare-focused tracks and the marketing and innovation focused tracks to elevate their strategies in providing collaborative care and helping individuals in need discover that kind of care in a meaningful, authentic way.

Forward Thinking in Healthcare
The goal of the healthcare conference track is to explore new technology and innovation to improve health in the communities that we serve. One of the biggest take-aways arose from a session presented by Dell Medical School at the University of Texas at Austin titled "Returning Health Care to Its Purpose". This session focused on methods of overcoming the challenges of access to, availability of, and payments for health care to get back to the root purpose of being a healthcare provider: health.
The Dell Medical School demonstrated an innovative take on providing care by building a team of health care providers from various backgrounds to work collaboratively to extract more meaningful outcomes in the care plan provided to patients. This concept is very much aligned with the declaration of a new direction for the ACA; the belief working together can only ever bring about positive outcomes will change the way we provide care.
Breaking the siloed approach to build a system that is centered around the patient's needs will prove to be a challenge in such a sprawling region like Southwest Virginia, but after some new insights and inspiration, the doctors at Tuck Clinic are up for the challenge.
Telling The Story
At times, the medical industry can face challenges in truly reaching an audience in need in a genuine way. Whether it's because of a knowledge gap in understanding exactly what the chiropractic practice involves, or because of preconceived notions, there's typically a hurdle in communicating to the public in a meaningful way.
Even as doctor's, we realize the best way to overcome these challenges is to tell our story and the stories of our patients in a meaningful way, which is why the session focused on "Brand Storytelling in the Digital Age" was so impactful. In this session, three senior marketing experts at Kate Spade New York demonstrated how strategic digital storytelling can demonstrate a brand's purpose and mission in a more engaging way. In order to reach the individuals we hope to help, we'll be bringing out takeaways home with us to find new platforms and new methods of demonstrating our expertise and helping the public #FeelBetterLiveBetter.
Stay tuned to see all the Tuck Chiropractic Clinic has to offer!
YOU MAY ALSO BE INTERESTED IN...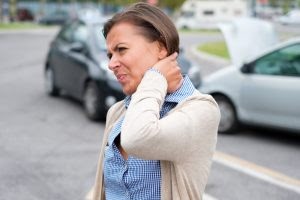 One of the most common injuries resulting from trauma, such as a car crash, is whiplash. Whiplash is a... Read More