A Lifetime of Headaches, One Month of Chiropractic

At Tuck Chiropractic Clinic, each and every one of our doctors takes great care in providing a custom, comprehensive plan to each individual that walks through our doors. Because there are varying levels of pain, there are varying timelines of care. At times, we find joy in delivering fast, life-changing relief. Other times, we are granted with the opportunity to build long-standing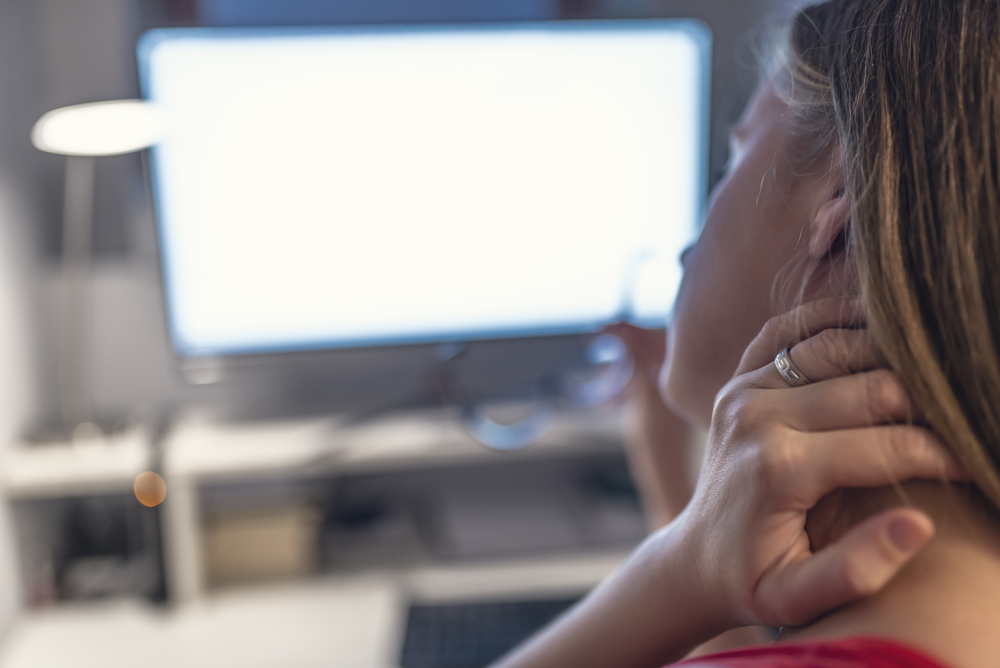 relationships that contribute to an individual's wellness for years to come.
Either way, our doctors will only recommend the appropriate level of care for you, individually. When Deana Fralin came to the Tuck Chiropractic Clinic in Cave Spring, she was pleased to find out it wouldn't take long until she found relief for her headaches.
Deana has been suffering from headaches since the age of five, at varying levels of severity. As someone who tends to avoid taking an excess of medications, headaches were something she just had to deal with. That is, until she had a 3-week long tension headache at the end of the holiday season. She knew her medical doctor would simply prescribe pain medicine to her, so she decided to take the plunge and seek out chiropractic care.
We Make It Easy to Feel Better
As someone who works in the healthcare industry herself, she knows the ins and outs of finding the best care."I did some research and saw that a lot of people had been satisfied with their service," said Deana about finding Tuck Chiropractic online. "I was able to fill out all of my paperwork online. In one to two hours, they had already called me to set up an appointment and they were able to get me in the very next day."
To anyone who hasn't been to a chiropractor before, the first session can be a little intimidating – but Deana said she was met with pleasant, professional people who's priority was to make her feel comfortable and feel like she's informed and involved in the process.
At her first session, Dr. Susan Kilmer sat down with Deana to review her patient information and have a face to face conversation about her pain problems. After discovering that her pain wasn't isolated to her head, and had begun to migrate to her neck and back, Dr. Kilmer walked her through a conservative care plan that catered both to her pain and her personal schedule. She started with what to expect from the treatments and how long it should be until she begins to feel relief. Deana's plan includes multiple sessions of neck adjustments and ultrasound therapy a week, that taper off in frequency over time. Eventually, she will only have to come in to Tuck Clinic "as needed".
And When You Feel Better, You Live Better
For the first time in weeks, Deana has been headache free for an extended period of time. At the time of her interview, she had been seeing Dr. Kilmer for 6-8 weeks – which happens to be how long it's been since she suffered from a headache. With a clear, pain-free mindset, she's now able to live a better life. Instead of laying down in a dark room to sleep the pain away, she's spending time with her family. Instead of getting distracted by her neck and shoulder pain at her desk, she's being more productive at work.
As it stands now, Deana will complete the care plan that Dr. Susan Kilmer has provided in the next few weeks. It is our sincere hope that her headaches will be far and few between as a result of the care that we have been able to provide – but if we do see her again, all we'll simply smile and say, "We're here to help."
Whatever the future holds for Deana Fralin, she says one thing is for sure, "It was one of the best decisions I've ever made."
YOU MAY ALSO BE INTERESTED IN...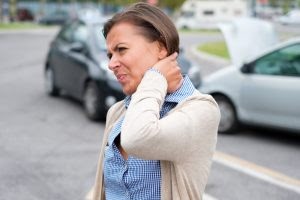 One of the most common injuries resulting from trauma, such as a car crash, is whiplash. Whiplash is a... Read More