For those who have been turning to chiropractic for years as a way of mitigating pain and feeling their very best, the benefits are felt in tangible ways. For others, who have yet to give chiropractic a chance, it may be hard to imagine the positive impact this health care option can have on your physical well-being and quality of life. No matter where you find yourself on the continuum of seasoned chiropractic patient to novice, it is helpful to review and fully understand the many benefits of chiropractic.
 A Drug-Free Approach to Pain Management
Have you heard of the opioid crisis? It's hard not to. Newspapers, TV, and mass media are regularly sharing the devastating effects of this epidemic. Many stories begin with a person who innocently began taking opioid-based pain medication and ultimately ended up with a life-altering addition. Chiropractic offers a drug-free approach to pain management. We are proud to be a positive solution to a problem that is plaguing our society. Our conservative care model, which looks to alternatives for pain management prior to drugs or surgery, values the ability to intervene early and avoid the more serious side effects of medicated options.
It Fits Your Health Goals
Chiropractic care is effective for all types of people. As chiropractors, we are proud that our treatments help a variety of patients feel better and live better. Our team of doctors has been privileged to help Olympic-level athletes and is equally privileged to help 'everyday people' striving for a life full of vitality and freedom from pain. Chiropractic is an approach to wellness that scales to the needs of each individual.
It Can Take You to the Next Level
Getting regular chiropractic adjustments increases mobility and motion. This is important for everyone—from a high performance or professional athlete to a grandparent who simply wants to enjoy going for walks with their grandchildren. While the way mobility and motion manifests itself may change, the desire to fully embrace physical activity is a constant. When your body is in proper and optimal alignment, you feel good and perform better.
Safe, Effective, and Non-Invasive
Did you know you are a thousand times more likely to get struck by lightning than injured by a chiropractic adjustment? Yes, it's that safe! The ultimate goal of chiropractic is to promote health in a way that does not require invasive methods. It also offers long term solutions and lasting results. Our hope is that this clear benefit results in more people turning to chiropractic as their first option for painful problems, knowing it is poised to make a difference for the long haul, in a safe way.
It is a Team Approach
A collaborative spirit embodies our approach to chiropractic care. We often work closely with primary care doctors, pain specialists, and other practitioners to ensure our patients have the very best plan for care. And let's not forget, the most important member of the team is you, the patient. By partnering with other healthcare professionals, we truly meet your needs in the most comprehensive and effective way. It's a team effort!
We are proud of the positive impact chiropractic makes on people–which is evident from the numerous benefits. We believe in our profession and its ability to transform patients' lives for the better. If you are ready to personally experience chiropractic, please reach out to our team and we'll get the conversation started.
YOU MAY ALSO BE INTERESTED IN...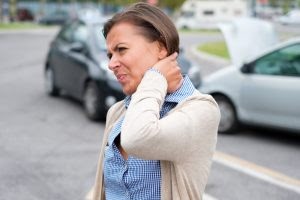 One of the most common injuries resulting from trauma, such as a car crash, is whiplash. Whiplash is a... Read More