Doctor Roiketa Strand always knew she would be a doctor. As early as the age of four, her parents didn't give her the nickname "Baby Girl," "Pumpkin" or even "Sweet Pea, they called her "Doc" because of her nurturing spirit.  "I wanted everyone around me to feel better and it was just in my nature to help others," Dr. Strand remembers. 
To a young Roiketa, that meant one day becoming a Pediatrician or an OB/GYN. Her parents were there every step of the way to support this dream. One day, her dad began steering her dream in a way they never hoped would happen. "My dad became like a vegetable. He couldn't turn over in bed. He couldn't feed himself. He couldn't brush his teeth. He couldn't do anything on his own." Doctors told the Strand Family what families dread ever hearing about a loved one, but they refused to give up on him. Then, one chiropractic adjustment this changed his life, and hers, forever.
Dr. Strand's father received his first adjustment in 2001. He immediately began to get movement back, and so began a road to recovery that he remains on today.  He is now handling his own personal hygiene, driving and exercising. 
After witnessing this breathtaking moment, Strand exclaimed, "Oh my goodness!! If this can help my daddy, then I want to be this type of doctor so that I too can help millions of people!" It was an eye-opening moment and so her chiropractic journey began.
By 2006, Strand completed her schooling, and she was ready to take on a career as a chiropractor. "I had my own plans for my life, but I knew I was destined to be a chiropractor," Strand said.
That destiny took Dr. Strand from Georgia, to North Carolina, to our Tuck Chiropractic office here in Virginia. In just one short month on the job, Dr. Strand says she can already understand Virginia's motto and she knows this is where she belongs. 
"They say Virginia is for lovers and it must be, because everybody I have met has been so full of love. From my Tuck Chiropractic Family, to the patients, to people I run into at Walmart, everyone is so full of love." 
Dr. Strand says that while her first month in Southwest Virginia has been mainly full of new job and new home adjustments, she can hear the mountain's many hiking trails and festivals calling her name. She plans to head outdoors the first chance she gets. 
"Moving here was an easy decision." Easy, not just because of the natural beauty packed into every inch the eye can see. It was easy because it was a chance to give people the gift of life she was once given, in the first movements of her father. It was the perfect opportunity to pursue what has defined her from the start: making everyone around her feel better. 

YOU MAY ALSO BE INTERESTED IN...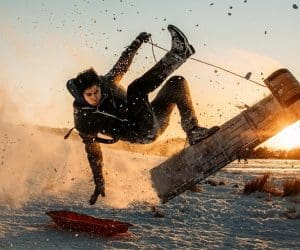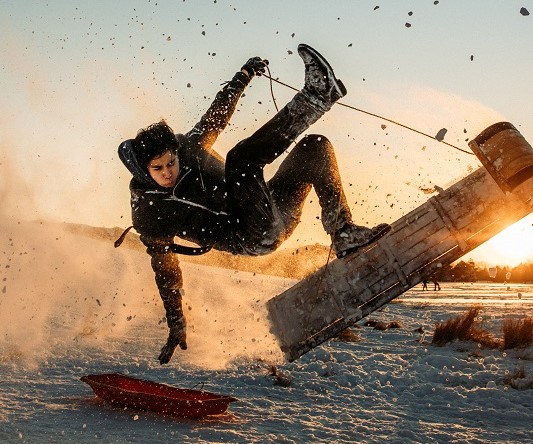 With cold temperatures and inclement weather, winter can be a real pain! If you are like many people, you... Read More