Local Strongman Competitor Powered by Chiropractic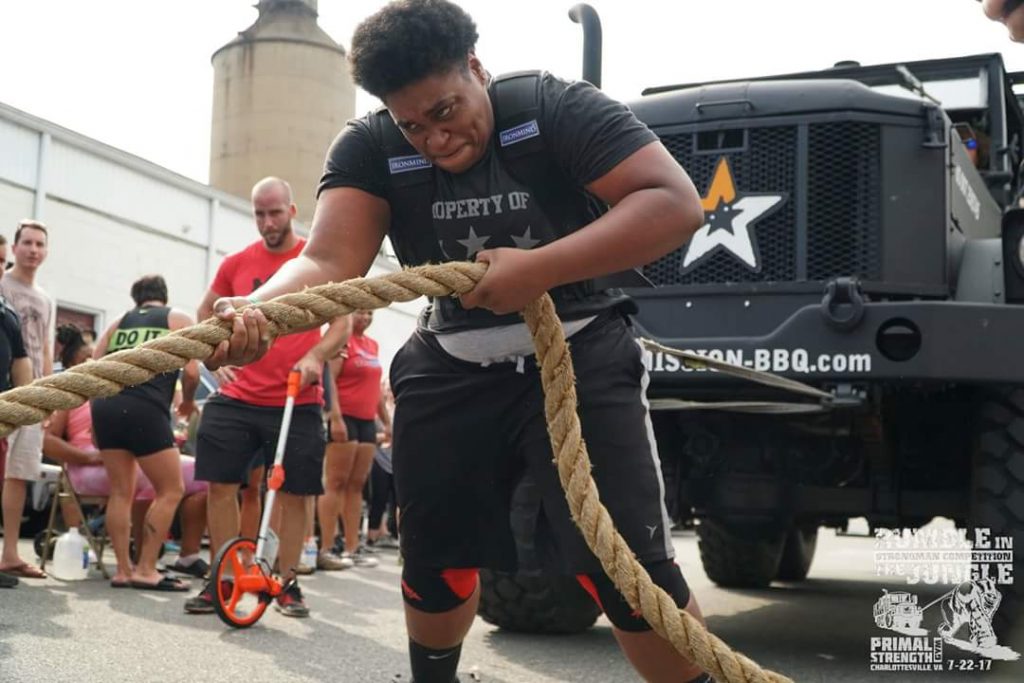 By day she is playing with children, working with families, and bettering our local community as an in-home social worker. By night, she is pulling trucks, between 10,000 and 15,000 pounds, at the local gym preparing to compete for a national title. Meet Shanice Hairston.
Shanice recently won a Strong Man Open Division League Competition, hosted in Charlottesville, Virginia. As a result of this major win, she is headed to Las Vegas to compete as a strongwoman in the Strongman Corporation North American National Championships on November 10th and 11th.
An accomplishment this incredible didn't happen overnight. Shanice has been a lifetime athlete. While attending college at Virginia Tech she was a division one shot put and discus thrower for three years. After college, she was ready to find something else that would satisfy her athletic craving. For a time, she participated in cross fit training but found it to be too demanding on her joints. It was around that time that she became a Tuck Chiropractic patient at our Christiansburg Clinic.
There wasn't one single thing that caused Shanice to experience debilitating neck and back pain, it was an issue that built up and emerged over time. This is something that is more common than people realize. All the years of different throwing positions and pushing her body to the max physically had gradually caused damage. Shanice recalled, "My head and neck were literally crooked. Once I started going consistently, it fixed itself."
After moving to Roanoke, someone she knew mentioned power lifting and Shanice's interest was piqued—her background in throwing created a connection and familiarity that drew her in. Around this same time, Shanice transferred to a more convenient Tuck Clinic location and began seeing Dr. Skinner in our Roanoke Clinic.
Are you wondering why someone would find competing in a Strongman competition enjoyable? Shanice really appreciates the functional aspects of Strong Man style workouts. This means that rather than only striving to lift heavy weights, she must also match heavy weights with movement.
Picture this situation described by Shanice:
There is a lead that goes from your back to the front of the truck. You put on a harness and the harness goes around your chest. You have to get low like a lineman—you have to lean your body weight into it as if you are trying to dive into the ground. Once the truck gets rolling you need to have quick feet and drive your knees up to pull it. We had to pull it 50 feet. It was a slight downhill followed by an uphill. There is also a car at the other end attached to a rope, so you can pull with your arms too. Everything is hurting–your arms and your legs. It's hard to breath under that amount of load.
With such a grueling competition, Shanice knows it is critical she stays on top of her overall wellness. Her advice for anyone, regardless of his or her level of athleticism, is straight to the point:
I think people overcomplicate the staying well piece. Good sleep goes a good way. Letting your body rest and recover. Definitely making sure I'm eating right and taking supplements if I need it. I see Dr. Skinner regularly—before and after competitions.
When asked about what it feels like to be such an accomplished athlete, Shanice can't help but reflect on those who have supported her and encouraged her forward. She said, "The strength in this community is like a family. I couldn't do it without them motivating me." Shanice also shared that Dr. Skinner is a huge supporter, beyond the physical relief and treatment he provides. She said, "For me, it is having an extra support as far as physically helping my body stay well. Mentally and emotionally he checks in too."
We are honored that Dr. Skinner and the staff at our Roanoke Clinic are able to serve Shanice and help her optimize her physical condition for training and competition. We are thankful to be part of the team backing her, cheering her on, and supporting her as she competes nationally.
Be part of her journey as she trains for the national championships by following her on Instagram @thenames_shina and Shanice Hairston on Facebook.
YOU MAY ALSO BE INTERESTED IN...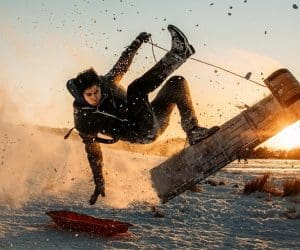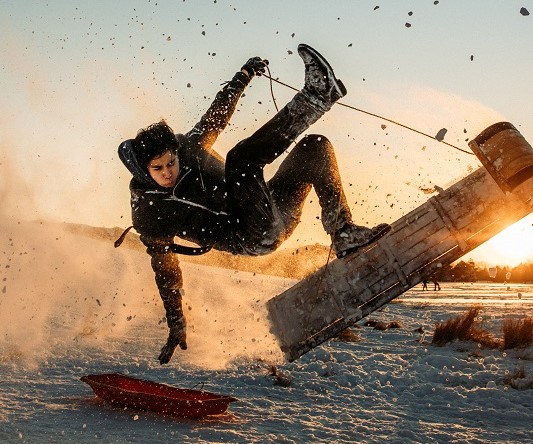 With cold temperatures and inclement weather, winter can be a real pain! If you are like many people, you... Read More