Chiropractic Care for Veterans and Military Personnel
Those who serve in the U.S. military are heroes, many dedicating their lives to ensure the safety of our country. Common tasks performed by members of the military include carrying heavy loads, running with body armor, jumping out of planes and much more. These types of activities can have a long-term impact on a person's body, so it shouldn't come as a surprise that many veterans suffer from chronic pain. Could chiropractic care be the answer to getting veterans and military personnel on the road to living a pain-free life?
One of our very own,
Dr. Emily Randstadler
, served as a U.S. Marine prior to joining Tuck Chiropractic. Her
story
is like many other veterans because she too suffered from chronic back pain; which led her to seek chiropractic care and ultimately finding her (second) life calling.
Dr. Emily explained how chiropractic care was not readily available during her time in the military and oftentimes the solution for pain was a combination of Motrin and water. In addition, it could be difficult to get in to see a doctor, leading many active duty members to simply deal with the pain.  Dr. Randstadler fully believes chiropractic care should be more readily available for active duty members and veterans.
However, there is hope for chiropractic care for veterans and military personnel. A
fact
some veterans may be unaware of is that chiropractic care is included in their health benefits. In addition some, but not all, military bases have a chiropractor
onsite
. Furthermore, there is currently a
bipartisan effort
to "require the VA to provide chiropractic care to all of its medical treatment centers by the end of 2020."
Chiropractic care's reach can span far beyond assisting chronic back and neck pain, and could provide an alternative to opioid use – a growing problem in our country. According to
Global Healing Center
, opioid use increased 56 percent among veterans and military personnel between 2001 and 2011. While chiropractic care can assist with pain, it can also better a person's quality of life and reduce stress.
The words "chronic pain" can be tough to come to terms with. After all, no one wants to live their life unable to do tasks they once enjoyed. Chiropractic care could open a new world for veterans and military personnel to live better and take back their quality of life. We see these efforts happening with the recent bipartisan bill and programs like
The Patriot Project
: a grassroots program dedicated to providing chiropractic care to "all active military, their families, wounded warriors and all gold star dependants."
As people become more aware of the benefits of chiropractic care, it is our hope that those who have given so much to our country have easier access to chiropractic services. As chiropractors, we are here to help consult with you and devise a long-term solution for the pain you may be suffering from. With
10 locations
across the Central Virginia area,
our caring team
can help you get back to the activities you miss the most!
YOU MAY ALSO BE INTERESTED IN...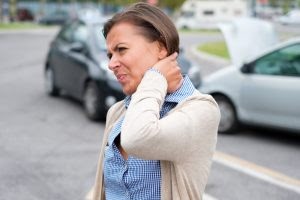 One of the most common injuries resulting from trauma, such as a car crash, is whiplash. Whiplash is a... Read More