Personal Experience with Pain Led to a Career in Chiropractic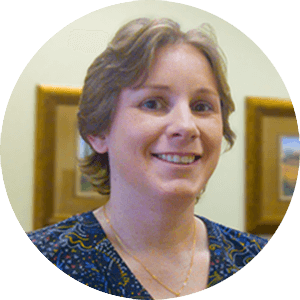 'Why' – such a short word that that has the ability to reveal so much. At the end of the day everyone has their own personal why. Why they chose the college they attended, why they took a leap of faith, why they made a life-changing decision, or why they chose their career path. For Dr. Emily Ranstadler the reason she chose chiropractic isn't what you may expect, as she actually started out on the other side of the examination table as a chiropractic patient desperately looking for relief.
Dr. Ranstadler's first calling—before she began pursuing chiropractic—was serving our country in the United States Marine Corp as a helicopter mechanic and aerial observer. While in service, she obtained a B.A. in Criminal Justice. During her education, a forensics class piqued her interest in anatomy, something crucial for chiropractors to understand. Dr. Ranstadler's background and experience was the launching pad to future greatness—and a great example of her consistent track record of striving to positively impact others.
Her journey towards a career in chiropractic began with excruciating back pain. One morning Dr. Ranstadler (Emily at that time) woke up with "explosive" back pain and still remembers lying on her kitchen floor, staring at the ceiling, trying to breathe. "I assessed my situation and realized my options were pretty grim," she recalls. "My husband was in Afghanistan, my friendly neighbors recently moved away, and my 16 month old was screaming his head off upstairs." Then she had an idea: she had seen a chiropractor several months prior and remembered feeling good after an adjustment. She began calling chiropractors in her area, made an appointment, found the strength to get dressed and grab her baby, and was on her way to the appointment that would change her life and career aspirations (and relieve her back pain).
Following her visit, Dr. Ranstadler felt instant relief. As she was driving home she came to the realization that she didn't want anyone to feel the pain she felt that morning, she wanted to be part of the solution to the pain so many people suffer from. That very same day, she began calling chiropractic schools. Ultimately, Dr. Ranstadler graduated Magna Cum Laude from Sherman College of Chiropractic, achieving her goal of obtaining an education to help others deal with pain that may be interfering with their quality of life.
While taking prerequisites, she completed a massage therapy course, which improved her clinical skills and now helps her with patient interaction. During chiropractic school, Dr. Ranstadler concurrently obtained an M.S. in Sports and Health Science. "I am very interested in how movement plays into overall function, maybe a crossover from my days of troubleshooting aircraft," she said.
For an individual questioning whether chiropractic is the right choice for them, Dr. Ranstadler has some advice. "A good chiropractor should always take the time to speak to you, address your concerns, and explain what your options are before proceeding with treatment plans. Additionally, a thorough exam should be performed so that the safest and most effective treatment can be offered for your individual case," she explained. "I think that at Tuck, we do a great job of gathering the right information to give great care or help get you where you need to be."
Dr. Ranstadler's path to joining our team is filled with dedication and passion: two qualities that have led her to be the successful and caring chiropractor she is today. We are very fortunate to work alongside Dr. Ranstadler, who is also a Certified Massage Therapist, NSCA Tactical Strength and Conditioning Facilitator, and Certified Strength and Conditioning Specialist. When she is not serving patients at our Roanoke-Peters Creek office, Dr. Ranstadler finds joy spending time with her husband and two sons, as well as exploring the beautiful Blue Ridge Mountains.
YOU MAY ALSO BE INTERESTED IN...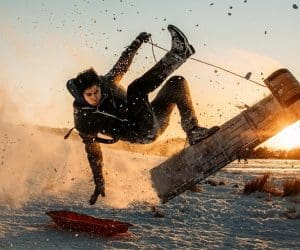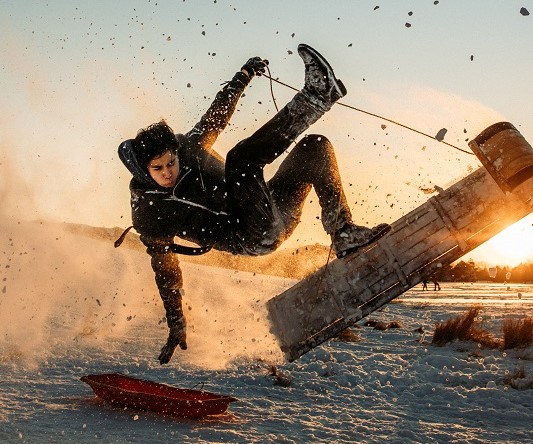 With cold temperatures and inclement weather, winter can be a real pain! If you are like many people, you... Read More