Passion and Life's Calling: Welcome, Dr. Flynn!
The moment Dr. Anna Occhiuzzi-Flynn (Dr. Flynn) knew chiropractic was her calling didn't come as you may expect. Her plan was to graduate from high school and ultimately work as an administrator. However, as life sometimes goes that wasn't the case. During her youth, Dr. Flynn had never visited a chiropractor or had an adjustment. "At 10 years old I had leg pain, and a family doctor prescribed me Valium. I took one pill and threw the prescription away," Dr. Flynn explained. "I innately knew it was not the right path." Unbeknownst to her – this was the beginning of discovering what would become her future passion: chiropractic.
Soon after high school, Dr. Flynn found herself following life's plan: she was an administrative assistant at a non-profit organization, where she worked alongside a nutritionist. She became inspired by the individuals she worked with and decided to change her plans and attend college, working towards a degree in nutrition or public health. However, she soon realized with a degree of this nature, she would most likely end up working in a hospital, which wasn't exactly what she had in mind. That's when she crossed paths with a chiropractor who took her to listen to Dr. Sid Williams speak, a champion of chiropractic, as some called him. "Sid talked about the innate power of the body to heal itself," Dr. Flynn said, "I felt like he was speaking to me."
All of these pivotal moments pointing to chiropractic were scattered throughout her life, and cumulated in her 1983 graduation from Palmer College of Chiropractic West in Sunnyvale, California. It didn't take long to receive affirmation that this was the correct career path. While working as a sole practitioner, Dr. Flynn's assistant brought her son in with extreme abdominal pain — so bad, his family was contemplating taking him to the emergency room. Dr. Flynn took time out of her day to adjust him every few hours and by the end of the day he was pain free. Even after 25 years in the field, Dr. Flynn still gets excited about the possibilities of chiropractic care. "We are non-invasive – it will never hurt you. Just give it a try – don't suffer," she explained.
Various life experiences led to Dr. Flynn's ultimate decision to pursue chiropractic. Similarly, her life experiences have contributed to her passion for serving others and strong sense of empathy. When she was eight years old her family moved to the United States from Argentina. Her parents spoke very little English, and she often found herself going to appointments with them to help translate because she didn't want to see her parents struggle to communicate. Dr. Flynn is trilingual, and at one point worked at a Spanish speaking practice – making for a comfortable and stress-free environment for those who spoke predominantly Spanish.
Dr. Flynn found herself in Roanoke after some of her friends from chiropractic school moved to the area. When she came to Virginia to visit them, she fell in love with the small town environment, and felt it would be a great place to raise a family. She started her own practice in 1996 in Rocky Mount, but sold it in 2000 to focus on being a mother. We are thrilled that she is not only practicing chiropractic again, but has chosen to do so with our team.
Outside of the office, Dr. Flynn finds joy in life's simple pleasures such as cooking, hiking, listening to music and skiing.
Please join us in welcoming Dr. Flynn to our Botetourt office. We are enthusiastic about the talent and care she will bring to our group, as well as the patients in the Botetourt community.
YOU MAY ALSO BE INTERESTED IN...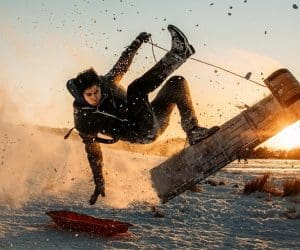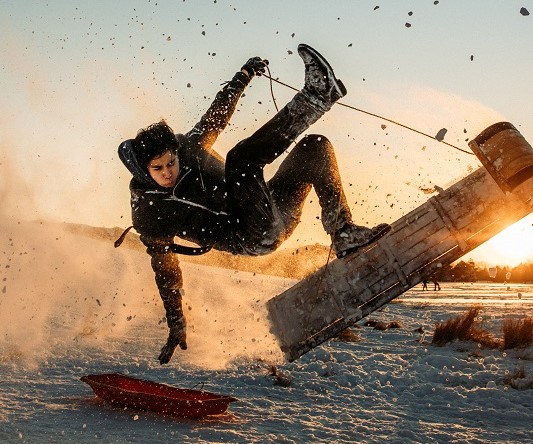 With cold temperatures and inclement weather, winter can be a real pain! If you are like many people, you... Read More