Congratulations Dr. Tuck!
In exciting news, the American Chiropractic Association (ACA) recently re-elected Dr. Ray Tuck as chairman and governor of its Board of Governors (BOG). The re-election occurred in March during ACA's annual meeting in Washington, D.C.
Dr. Tuck has been a member of ACA leadership since 2007. He was elected to the ACA BOG in 2013 as the District 3 Governor of the Board and was elected to serve as Chairman of the Board in 2016. In addition his role on the Board, he is a member of the Investment Committee and the Council on Pediatrics.
The American Chiropractic Association is the largest professional association in the United States representing doctors of chiropractic. ACA promotes the highest standards of ethics and patient care, contributing to the health and well-being of millions of chiropractic patients.
We are thankful for Dr. Tuck's leadership with the ACA. We know this leadership position is a reflection of his dedication to advancing the profession of chiropractic and providing patients with the very best in healthcare.
Over the course of Dr. Tuck's career he has served on numerous boards to include the Blacksburg Chamber of Commerce, the Boys and Girls Club and the American Red Cross Board – where he served as chairman for three years. He is currently a member of the Christiansburg Moose Club, Pulaski Elks, Hokie Club and Blacksburg Sports Club.
Please join us in congratulating Dr. Tuck on this tremendous honor!
YOU MAY ALSO BE INTERESTED IN...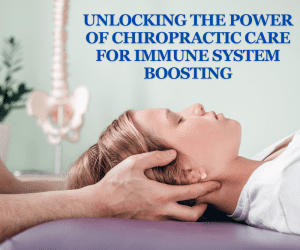 In today's fast-paced world, maintaining a strong immune system is more crucial than ever. Your immune system serves as... Read More