Arnold Schwarzenegger, Chiropractic, and…. Dr. Brooke?
What does Arnold Schwarzenegger have to do with Tuck Chiropractic Clinic? That's a good question that we have a great answer to! Recently, Dr. Brooke was able to meet the legend himself, "The Arnold," while at a chiropractic symposium focused on sports medicine.
While you may know Schwarzenegger for his roles in a variety of films, or for his tenure as the governor of California, it may (or may not) surprise you to know he is also a huge proponent of chiropractic. Dr. Brooke said, "He spoke about the importance of having a chiropractor as part of your team as a weightlifter.  One of Arnold's closest friends is Dr. Franco Columbo, a chiropractor, who has been his weightlifting partner over the years."
Dr. Brooke has always loved working with athletes and knows that chiropractic has a key role in ensuring athletes can perform at their very best. This passion has driven him to serve locally as the official chiropractor for the Virginia Tech Rugby Team. His passion also drove him to serve as a member of the Sports Medicine team at the United States Olympic Training campus (USOC) in Colorado Springs, Colorado. Dr. Brooke's career is marked by his dedication to helping people function at his or her very best—from elite athletes to the everyday person.
Not only is Dr. Brooke dedicated to athletes and their betterment, he is dedicated to staying on top of the very latest in sports medicine and the role of chiropractic. Dr. Brooke shared, "The symposium offered a new and fresh perspective on treating patients with sports-related injuries.  The topics ranged from clinical nutrition to shoulder evaluation.  Keeping current on the changing environment in sports medicine is key to achieving great results with patients."
So what is Schwarzenegger really like? Turns out he has a nice firm handshake, as you would expect, and is also very charismatic and personable. While he was the "show stopper" at this symposium, he wasn't the only source of inspiration. While meeting Schwarzenegger was really cool—and provided for an awesome photo op—there were other attendees that equally inspired Dr. Brooke.
"Getting to collaborate with like-minded individuals. I'm constantly reminded of the dedication of others to improving the lives of athletes," said Dr. Brooke. He was struck by the sheer number of people fully dedicated to positively impacting others through advances in health care and optimal care of each patient.
Dr. Brooke concluded his time at this symposium inspired by hearing from a world-renown athlete like Arnold Schwarzenegger and from meeting others that are passionate about improving the lives of others and the performance of athletic patients. We are thankful for Dr. Brooke's dedication to pursuing training and education that will help him leave a positive impact on our patients, each and every day.
YOU MAY ALSO BE INTERESTED IN...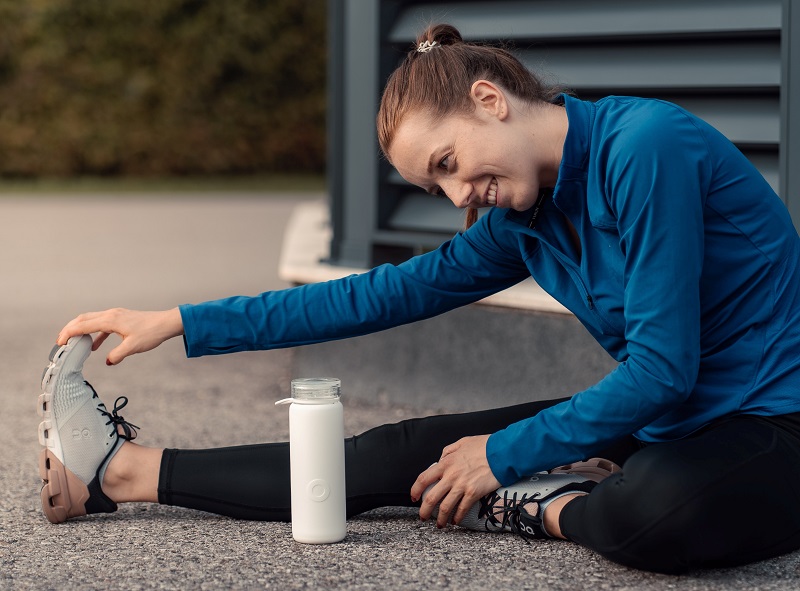 With the arrival of fall, many of us will find time to explore the great outdoors or indoor exercise... Read More