Hiking Trails in Southwest Virginia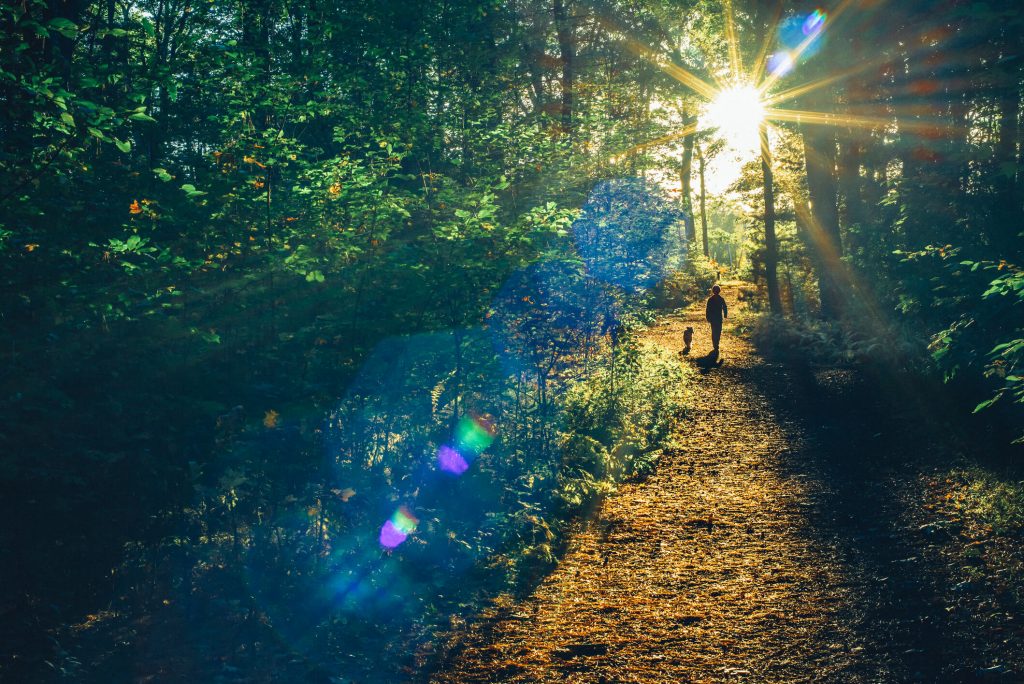 Spring is officially here! It's time to start thinking about how getting active can help you attain your goals of overall health and wellness. With temperatures warming up and the days getting longer, one great way to become more active is to get outside and enjoy nature by going on a local hike. Just like the importance of chiropractic treatments as part of an overall wellness plan, regular activity should be part of your routine.
Even if you start out small, with a walk around the block or a quick stroll around your local park, a little activity goes a long way. Pretty soon, you'll be ready to hit the trails and experience the natural beauty our area provides.
The great thing about hiking is that you probably already have everything you need to get started. Before you head out, make sure to bring a friend, tell someone where you're going, and pack some water and a snack. After that, just choose where to go and get out there!
Here are some great nearby hikes to get you started:
Near Roanoke, Virginia: Carvins Cove
Carvins Cove is located on 12,700 acres just minutes from Downtown Roanoke. The 600-acre reservoir serves as a major water source for the city of Roanoke. The surrounding area boasts over 50 miles of trails, all of them open to hiking and many open to mountain biking as well.
While many of the trails at Carvins Cove weave through the woods and near the water, the best views are from the Appalachian Trail that runs on the ridge above the reservoir. 14 miles of the Appalachian Trail wraps around Carvins Cove, offering great views and scenic overlooks such as Hay Rock.
The Bennett Springs parking lot offers the best access to the trail network but can be crowded during peak season. The Timberview parking lot is another great option when the park is busy. No matter where you choose to start, Carvins Cove offers something for everyone.
Near Galax, Virginia: New River Trail State Park
Thanks to Southwest Virginia's mining heritage and historical railroad infrastructure, several "rail trails" exist throughout the area. These trails follow old railroad beds, creating trails with normally easy grades and beginner-friendly conditions.
One of the best examples of these rail trails is New River Trail. This 57-mile long trail winds through Carroll, Grayson, Pulaski and Wythe counties. 39 miles of this trail borders the New River and stretches through the city of Galax.
With so much trail to choose from, it's best to choose a starting point and do an out-and-back hike to start with. Popular destinations along the trail include Shot Tower and Cliffview overlook. The trail is also open to mountain biking and horseback rides, which makes this an accessible and ideal trail for all kinds of outdoors adventures.
Near Bedford, Virginia: Peaks of Otter
The Peaks of Otter, located near Bedford, Virginia, are two separate peaks–Flat Top and Sharp Top mountains. If combined, this 9.8-mile hike is the most challenging on this list. If you're up for the challenge, these two summits offer a good challenge and breathtaking views of the Blue Ridge mountains.
If you're looking for an easier hike, the hike to Sharp Top is only 3.6 miles long. Starting at the Peaks of Otter visitor center, the well-traveled trail leads you to 360-degree views of the surround mountains, with the Piedmont Region to the East and the Alleghany mountains to the West.
While you're in the area, take advantage of the Blue Ridge Parkway's scenic and historic roadways and accessible overlooks.
Near Blacksburg, Virginia: Bald Knob
Some hikes have it all. Bald Knob is definitely one of those hikes. Located on Salt Pond Mountain near Mountain Lake Resort in Giles County, Virginia, Bald Knob offers an easy one-mile hike to an amazing view of the surrounding mountains.
Starting from a gravel parking lot off of Mountain Lake Road, this short winds quickly towards a westward-facing overlook that makes it perfect for a sunset hike. Thanks to the relatively high elevation of the summit (4365'), the area is usually 10-15 degrees colder than the rest of Giles County, making this a great hike Summertime hike.
If you're looking to extend this hike, there is an extensive trail network maintained by the resort as well as Appalachian Trail access at Wind Rock farther down the road.
Near Goldsboro, North Carolina: Hemlock Bluffs Nature Preserve Cary, NC
Not all hikes have to be grueling trips to the mountains. Strolls around town, in local parks, and through natural areas contributes to an overall wellness plan in a great way. Whether you're just starting to get outside, need a quiet afternoon away, or are just looking for a little exercise, the parks near our new Goldsboro, North Carolina location offer many possibilities.
Herman Park, just minutes from our office in Goldsboro offers walking paths, tennis courts, and meetings areas in the heart of town. Goldsboro also offers an extensive greenway network that runs through the heart of town. It's a great time of year to get out and explore the area!
Eastern North Carolina offers many options. Nearby, Hemlock Bluffs in Cary, North Carolina, offers 140 acres of walking pathways, meandering streams, and native wildlife. With the weather warming up, this is a great area to get outside and stretch your legs for the first time this Spring.
—
No matter where you decide to go, hiking is a great start towards your goal of overall wellness. There are countless other trails in the area, from easy walking paths to rugged hiking options. A local hike is a great way to get outside, experience the season, and continue on your path to overall health and wellness.

YOU MAY ALSO BE INTERESTED IN...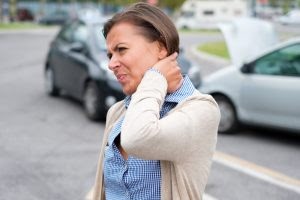 One of the most common injuries resulting from trauma, such as a car crash, is whiplash. Whiplash is a... Read More