Coming Home & Chiropractic: Meet Dr. Balestrieri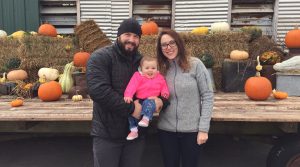 Dr. Balestrieri, a Southwest Virginia native, always knew she wanted to care for others by pursuing a career in healthcare. In many ways, we have her parents to thank for that. Her mom was an OB/GYN nurse and her step-dad, Ralph, is a physiatrist. As a child, Dr. Balestrieri (just Michelle at that time) would accompany Ralph on his hospital rounds, learning something new each and every time. In fact, Ralph would often quiz her to make sure she was really paying attention. As Michelle got older the questions became more difficult and she relished in her ability to "crack the case" for Ralph when it came to the problems his patients faced.
Since it was clear healthcare was going to be part of Michelle's future she pursued a pre-med educational path at Virginia Tech.  She knew this foundation would give her a well-rounded education and provide the perfect springboard for whatever was next, even if she wasn't quite sure what healthcare discipline it would be. After shadowing a number of doctors from a variety of specialties, she still had yet to have an "ah-ha" moment about the right path forward. It was during her "Careers in Medicine" class that it all became clear.
It just so happened that Dr. Ray Tuck gave a presentation in Michelle's class about chiropractic as a healthcare career choice. Michelle's interest was piqued and she followed up with the presentation by arranging a shadowing experience with Dr. Rathmann. She recalls, "I loved how patients were excited about their appointments and left feeling great." She noted that Dr. Rathmann, "had a great rapport with her patients and I loved the dynamic in the office." After that, the path was clear. She knew chiropractic was calling her.
After Michelle graduated magna cum laude from Virginia Tech she pursued her Doctorate in Chiropractic (DC) from the National University of Health Sciences in Lombard, Illinois. Her experience in DC school was anything but a boring one. Dr. Balestrieri recalls, "During clinicals, I spent almost a year adjusting young fighters at a boxing gym and the fighters at MMA events." How about that for a colorful chiropractic experience? Not only was her experience interesting, her dream was achieved; Michelle became Dr. Michelle Balestrieri.
One thing we love about Southwest Virginia is that it has a way of calling people home. Dr. Balestrieri now has a 15 month old (absolutely adorable) daughter named Belle and moving closer to her family just made sense. We are fortunate that it also meant Dr. Balestrieri was able to join our team. Now that she is back, she is able to enjoy the rolling hills and beautiful sunrises that characterize our area. She also loves the southern hospitality. "The people of Galax have really welcomed me with their arms wide open," said Dr. Balestrieri.
The Tuck Chiropractic Clinic team has also given Dr. Balestrieri a warm welcome. "Every doctor employed by Tuck Chiropractic Clinic has helped me at some point since starting," said Dr. Balestrieri. She elaborated, "We have certain principles we live by at Tuck Chiropractic and one of them is the benefit of collective power. I cannot think of a better team of doctors to be with to help me grow the Galax practice."
As Dr. Balestrieri grows with our team, she hopes that the positive impact of chiropractic will continue to be felt across the region. Dr. Balestrieri said:
So many people think that chiropractic can just help with low back pain.  Hopefully, as news and social media become more available to every demographic, they will be able to see how much chiropractic can help a multitude of ailments ranging from ear infections in babies to arthritic knee pain in an older patient.
We are thankful that Dr. Balestrieri is such an advocate for chiropractic and for her patients. We are excited to have her as part of our team and look forward to working alongside her to accomplish our mission of making a positive impact on our patients and community alike.
YOU MAY ALSO BE INTERESTED IN...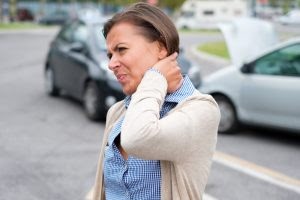 One of the most common injuries resulting from trauma, such as a car crash, is whiplash. Whiplash is a... Read More