On a Mission to Eliminate Pain and Enable Personal Wellness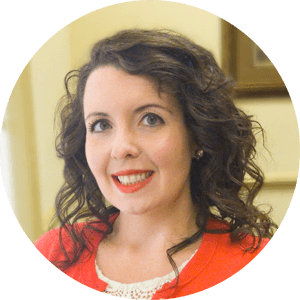 There are people who are born knowing what they want to do in life and what they want to be when they "grow up." Dr. Chérie Gallant had always wanted to work in healthcare, however, wasn't quite sure where she fit it.  After shadowing a local chiropractor in her junior year of college, her career search was over; "something in me just clicked," Dr. Gallant explained.
Dr. Gallant's background is as colorful and as complex as she is. She was born and raised in Prince Edward Island, Canada, is a dual Canadian and US citizen, has sung competitively, plays five different instruments, has lived in four different states, and holds five advanced degrees! Her degrees in chemistry, French modern language, life sciences, sports science & rehabilitation and chiropractic medicine give her a diverse educational background and rich perspective. Dr. Gallant is confident her eclectic background has equipped her remarkably well for a career in healthcare. She explained, "the more well-rounded you are, the better prepared you are for the real world – regardless of where your career takes you."
As part of her formal training, Dr. Gallant also completed a 10-month clinical internship at Scott Air Force Base in Belleville, Illinois, treating active duty military men and women stationed there and in the surrounding area. The amount of physical strain placed upon those who sacrifice for our country is extensive. Their gear and equipment they wear and carry in the field often weigh between 50 and 80 pounds. Carrying that amount of weight around makes the reality of pain unavoidable for servicemen and women. Dr. Gallant was profoundly honored to provide care to these brave men and women and now looks forward to continuing her work with military veterans in Southwest Virginia.
Each and every day Dr. Gallant uses her academic background combined with her years of experience to serve patients facing a variety of problems. She credits her unique academic background and meaningful experiences for her excellent problem-solving abilities and critical thinking skills. For a chiropractor, these critical thinking skills are a necessity. Dr. Gallant said, "If a patient presents in such a way that differs from the norm you need to be able to think critically and creatively to properly assess the situation and treat them appropriately."
We are very fortunate to have Dr. Gallant as part of the Tuck Chiropractic team, based out of the Fairlawn/Radford clinic.  She is excited to be practicing in the New River Valley and to provide patients with the best care possible. "As chiropractors, we should be one of people's first ports of call instead of their last resort.  Chiropractic is extremely cost-effective and efficient at treating a variety of physical ailments and is minimally invasive," stated Dr. Gallant. She is often saddened to see patients that have struggled for years in pain, only for their complaints to be quickly and effectively treated with chiropractic without painful and invasive procedures.  Dr. Gallant is dedicated to holistically eliminating pain and providing each patient with the encouragement and opportunity to make each day healthier than the last.
YOU MAY ALSO BE INTERESTED IN...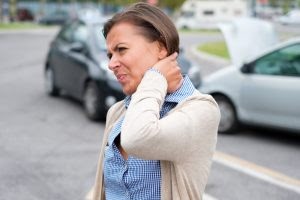 One of the most common injuries resulting from trauma, such as a car crash, is whiplash. Whiplash is a... Read More