It may not surprise you to hear that
Dr. Ray Tuck
is a very busy man. As the President and lead doctor of Tuck Chiropractic Clinic, he divides his time between serving patients, serving with various professional organizations, and serving the local community. It's possible you've run into him at a Virginia Tech Hokie Game or maybe you are a patient that has benefited from his expertise and skill as a chiropractor. No matter how well you know
Dr. Tuck
, we thought you might enjoy a deeper look at who is and what he is all about.
Which Tuck Clinic do you work at?
I work with patients out of our
Christiansburg
office but also spend time at the corporate office working.
How would you describe yourself in 3 words?
Dreamer, service-oriented.
What is a typical workday like for you?
I get things started bright and early with a workout at 5:30am. After that I head to the office to start my workday. On Monday and Tuesday I see patients. The rest of my week varies quite a bit. I serve on the American Chiropractic Association and the Virginia Board of Medicine; I travel a fair amount serving with these organizations.
What is your favorite part of your job?
That's an easy one! Helping others achieve their goals.
If you had to live on a deserted island and could only bring 3 items, what would you bring—and why?
A chess set (to keep my mind occupied), some swim trunks (to swim in), and my wife (well…).
What's it like being the only chiropractor on the Virginia board of medicine?
It has been awesome to work with providers of all backgrounds with the goal of patients in mind. I am truly treated as any other provider, even though I'm the only chiropractor on the board.
How does collaborating with other health care providers (such as those on the ACA or Board of Medicine) lead to better care for your patients?
The reality is that all of us in healthcare have a responsibility to keep the patient's goals at the forefront of our minds. Globally, it really comes down to three things: First, achieving the best possible outcomes for the patient's condition. Second, ensuring the patient feels very satisfied with their experience. Third, providing care in the most economical manner. The only way this can be done is through the collaboration of all healthcare providers. This is being discussed by policy makers, insurance carriers, and by our patients.
What are essential qualities for a chiropractor to possess?
A chiropractor must always remember that they are there to serve their patients. Their role is to help guide them through our current healthcare system enabling them to obtain their health goals. The chiropractor must work diligently for the best possible outcome, patient satisfaction, and economical treatments. It really is all about the patient!
What inspired you to become a chiropractor?
Witnessing first-hand the ability of chiropractic to change lives for the better. When I was 19, I asked my father for a job in one of his clinics. While at one of the clinics I saw how he helped a severely acute patient. In fact, this fellow was a copy machine repairman who experienced
lower back pain
after lifting a copier. His injury was so bad that he had to be carried into the clinic. We stayed late that night working with him and I saw him walk out. That was the most amazing thing I had ever seen. The man was made well without drugs or surgery. I was hooked and knew I wanted to be part of a profession that could improve the lives of others in this way.
What do you love most about the New River Valley?
I love that this is home. I grew up in Pulaski, earned a degree from Radford University, and now serve patients in the New River Valley at our Christiansburg office.
What do you do for fun?
I garden on my land, play with my old cars, and cook for my family.
What motivates you to stay well?
I want to be in top performance for all the people that depend on me—my family, friends, patients and colleagues.
What is your favorite inspirational quote?
My favorite quote was said by Zig Zigler, "You can get anything you want if you help enough people get what they want!" It points out that you first must serve others and trust your needs will be met in the process. If you put others first and ensure their success it will result in personal success.
YOU MAY ALSO BE INTERESTED IN...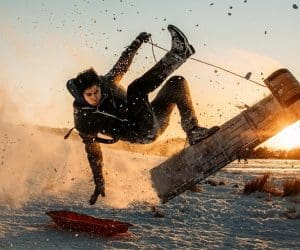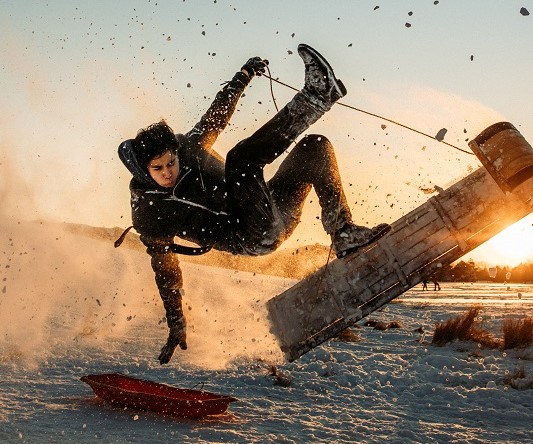 With cold temperatures and inclement weather, winter can be a real pain! If you are like many people, you... Read More