Have you ever noticed that often our ideas of a Valentine's date involve indulging in things that aren't great for our bodies and overall health? Typical Valentine's celebrations involve things like buttery popcorn at movies, heavy dinners with generous amounts of alcohol, and lots of dessert. While a little indulging can be okay in measure it is worth considering healthy alternatives to traditional date options. After all, there are tremendous benefits to getting physically active with your other half. Couples that exercise together report overall better satisfaction within their relationship, an increased emotional bond, and better fitness results. Since we know that healthy dates are a great alternative to traditional options we wanted to offer some suggestions for dates that will support overall wellness.
Bundle Up and Go for a Hike
We are fortunate in that all our clinics are nestled in rich natural beauty with tremendous potential for outdoor activities. This February we encourage you to get bundled up and go for a hike. If you live in the Roanoke area, venture to the top of McAfees Knob. If you live in the New River Valley enjoy the beauty of the Cascades trail and gorgeous waterfall finale. If you are more southwest, towards Floyd, spend some time venturing to Buffalo Mountain.
Play a Game of Basketball
Whether it is a quick game of "Horse" or full court 1-on-1 this is a great way to have a little healthy competition and get your blood flowing with your significant other.  If you live in the Botetourt area a great option is the Carillion Fitness. While it may sound cheesy (isn't this the month that cheesy is in?), you will always be a winner if you spend time building a deeper relationship with your other half.
Take an Art Class
Tap into your creative brain with your sweetheart by your side. There are various classes available through rec programs. You could also take a "Wine and Design" class where you can sign up, show up, and paint! You may not be the next Rembrandt but we have a sneaky suspicion you'll enjoy giving it your best artistic effort with your Valentine.
Indoor Rock Climbing
When was the last time you tried something for the first time? If rock climbing is on your "bucket list" or is something you haven't done in years then there is no better time than now—and no better person to experience it with than your significant other. If you live in the New River Valley reach out to Crimpers Gym to make this adventure a reality. If you live in the Roanoke region, River Rock Climbing will set you up with an adrenaline rush.
Dance the Day Away
Have you ever wanted to learn how to waltz, cha-cha, or swing dance? Take your Valentine out to a local dance studio and learn how to bust a move! Dancing is great for wellness but also will help you learn how to work well and follow each other's lead. Find your rhythm and groove with your Valentine!
Take a New Exercise Class
Most gyms offer a wide variety of ways to break a sweat whether it is a spin class, yoga, body pump, or zumba. Break a sweat with your sweetheart and enjoy getting fit while having fun. To add another element of fun to this date option we suggest taking turns picking a class to try together. That will keep you trying new things and enjoying new experiences together.
Jump Around!
Sometimes the best thing you can do is jump around! Going to a trampoline park and tapping into your inner child is a great blend of exercise and lighthearted fun. Lucky for us there is a great trampoline park in Salem that will allow you to combine physical activity and fun. Not only do studies support the importance of exercising with your sweetie, they also support the benefits of laughing with your loved ones.
YOU MAY ALSO BE INTERESTED IN...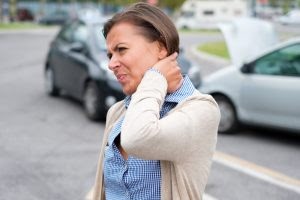 One of the most common injuries resulting from trauma, such as a car crash, is whiplash. Whiplash is a... Read More