Dr. Logan Brooke to Work with Athletes at the Olympic Training Center in Colorado
Later this summer Dr. Logan Brooke, of
Tuck Chiropractic Clinic in Blacksburg
, will be traveling to Colorado for two weeks to work with some of the most gifted athletes in the world at the
Olympic Training Center in Colorado Springs
.
This opportunity came about after Dr. Brooke completed the Certified Chiropractic Sports Physician course and worked with the local
Virginia Tech Rugby Club Team
for two years. Brooke was then given an invitation for the two-week rotation by the U.S. Olympic Committee after an initial application process. From August 17th – September 1st, Brooke will be working at the USOC facility in Colorado Springs, CO. The currently scheduled programs and camps include: Weightlifting, Men's Gymnastics, Modern Pentathlon, Triathlon, and many more.
Dr. Logan Brooke joined the Tuck Chiropractic family in June 2009. He is a 2005 cum laude graduate of
Palmer College of Chiropractic
. After graduating, he practiced chiropractic in Ohio and has served on chiropractic humanitarian trips to India, Brazil, Fiji, and Africa. In 2013, Dr. Brooke completed his specialization as a Certified Chiropractic Sports Physician through the American Chiropractic Board of Sports Physicians. Dr. Brooke has worked with and learned from doctors at the highest level of the profession, including Doctors to the USA Olympics Team, whom he will join in August.
Dr. Brooke said, "I am grateful to the USOC for inviting me to their Colorado Springs facility to take part in fulfilling the dreams of our Olympic athletes. 
Chiropractic care
is an integral part in their sports medicine program and I will have the opportunity to utilize my skills and talents while collaborating with some of the greatest minds in all of sports medicine."
We wish Dr. Brook the best of luck as he helps athletes achieve their dreams–while achieving a dream of his own in the process.
YOU MAY ALSO BE INTERESTED IN...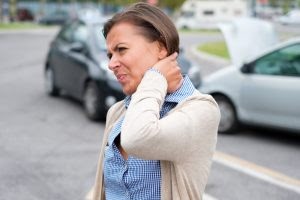 One of the most common injuries resulting from trauma, such as a car crash, is whiplash. Whiplash is a... Read More